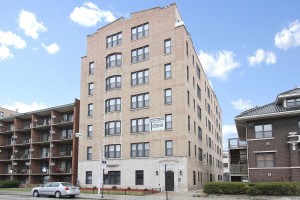 Pangea Properties is affirming what clients of VHT Studios have been saying all along: professional real estate photography is not just for marketing mansions and high-end homes.  Pangea Properties, a private real estate investment trust (REIT) and management company, has selected VHT Studios to deliver stunning real estate photographs that will provide an edge in marketing Pangea Properties' portfolio of more than 10,000 newly renovated apartments throughout Chicago, Indianapolis and Baltimore.
Pangea Properties provides convenience to prospective renters by allowing them to view apartments and townhomes online before touring them in person. The company is utilizing VHT Studios' unrivaled network of professional real estate photographers to help market this rental building on Chicago's South Side, as well as others in Indianapolis and Baltimore. See more photos at http://bit.ly/VHT-Pangea-6751S.
Pangea Properties' choice underscores the value of VHT Studios' professional photography and experience in managing multiple, large-scale photography assignments nationwide. VHT Studios has a deep bench – the largest national network of award-winning photographers – to provide high-quality real estate photography services at a moment's notice.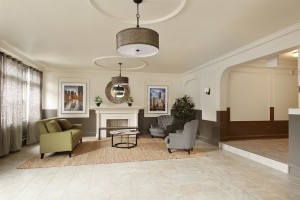 In addition, VHT's studio of image specialists ensures Pangea Properties' distinct properties stand out to potential renters.
Since 2008, Pangea Properties has invested $250 million in renovations to more than 10,000 distressed units, with a focus on making significant investments in the buildings and surrounding neighborhoods.
Pangea Properties CMO Justin Cohen says Pangea chose VHT Studios because of its expertise in managing assignments of this size.
"VHT's infrastructure ensures a simple, smooth process for Pangea Properties to get cost-effective and eye-catching photographs captured, processed and online," said Cohen.
VHT Studios eliminates the time and expenses related to finding, training and managing photographers; scheduling shoots; editing images; and uploading thousands of photos to the Pangea Properties website.
"When it comes to understanding the needs of renters, Pangea Properties gets it," said VHT Studios CEO Brian Balduf. "Their team understands that promoting rental units through high-quality, professional photography is not simply a customer convenience; the beautiful photographs attract potential renters to the properties and fill the apartments and townhomes more quickly."
Pangea Properties has a single point of contact so VHT Studios' professional photographs are processed quickly, efficiently and adhere to high standards of quality developed over 15 years in business.
Pangea Properties is among a growing number of organizations, including Google, using professional photographs to market anything a consumer would want to see before renting, booking or buying. That includes promoting restaurants, hotels, funeral homes,retail stores, college campuses, senior living complexes, yachts, salons, health clubs, medical offices and hospitals. To learn more about how VHT's stunning photography attracts buyers, email Elizabeth Cleary at Elizabeth_Cleary@VHT.com, or call 800-790-TOUR (8687).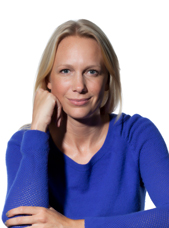 Because top New York real estate professionals demand world-class photography to become even more successful, VHT Studios introduces internationally renowned architectural photographer Romy Rodiek as the lead photographer for the New York City market.
Rodiek creates museum-quality photography, which fulfills VHT Studios' pledge to provide stunning photographs that wow prospective sellers and get buyers in the door.
"Romy brings an amazing array of life and professional experiences into her innovative photography," said Brian Balduf, CEO of VHT Studios. "She has traveled the world extensively and has always been interested in architecture and design. Her photography has been recognized internationally as meeting prestigious standards of design and excellence.
"Her insightful skill set and meticulous approach enables her to create images from an artist's point of view, resulting in great real estate and architectural photography."
Rodiek's innovative photography was showcased in 2014 shows at photo::vienna at the Museum für Angewandte Kunst in Vienna and Elective Affinities at the International Center of Photography in New York.
Best known for her clean, linear approach to her photography subjects, Rodiek takes a very structured approach to photography, striving to make her images clear, bold and exacting. She describes her work as "a little bit German.
"My work with some of the top real estate agents in New York has taught me that communication is the key," she said. "My goal is to deliver the unique perspectives, angles and elevations to create precisely the images my clients need."
Rodiek was born in Bremen, Germany, and studied photographic processes and portraiture at London's Central St. Martin's College and the London School of Photography, as well as the Photography Institute.
After finishing her studies in London, Rodiek won the Director's Scholarship at The International Center for Photography in New York. She spent years as a freelance photographer, starting out in the analog world.
Rodiek spent four and a-half months in South America and two weeks on a Russian icebreaker in Antarctica. Her photos from this trip and throughout Europe earned her two honorable mentions from the prestigious International Photography Awards in 2011 and 2012.
Her work has been exhibited at the SCOPE shows in Miami as well as Exposure New York, and she placed in the semifinals of the Wildlife Photographer of the Year Awards at the Natural History Museum in London.
"Working with VHT Studios is ideal for me because it allows me to combine my love of structural photography with my keen interest in marketing and business management," Rodiek said. She comes from an international marketing background, graduating from Institut Rosenberg in St. Gallen, Switzerland and the European Business School in London. She also worked for Western Union FSI in Vienna, Société Générale Bank in Vienna and Alfred Dunhill Ltd. in London.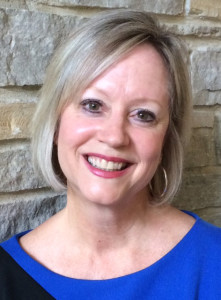 VHT Studios, home of the nation's most trusted network of top professional real estate photographers and most widely used image/video management systems, is pleased to announce the appointment of Sarah Anderson to the newly created position of Vice President, Marketing, effective immediately.
Anderson comes to VHT Studios following an award-winning career with Chamberlain Group, Inc. (CGI), a Duchossois Group company. Her background includes a variety of executive leadership positions, most recently including Vice President of Channel Marketing and Vice President of Marketing Communications and Customer Advocacy. In her tenure at CGI, Anderson built two home improvement brands to number one in the world. She brings more than 30 years of experience in building business through integrated marketing focused on the expansion of multiple brands and channels, igniting customer engagement and focusing on superior performance and highly memorable brand experiences. Anderson's broad expertise in brand building to grow market share and revenue will drive VHT Studios as it expands and enhances its suite of services to better serve brokers and agents, establishes new partnerships and increases brand awareness in other vertical markets.
"I am thrilled to have someone of Sarah's caliber and deep professional experience joining the VHT Studios team," said Brian Balduf, CEO, VHT Studios. "It's very important to VHT's future that we add a marketing executive to our leadership team who can generate results and strengthen our efforts to support top real estate professionals and market-leading firms to become even more successful. Sarah joins VHT Studios at an opportune time for the company, as we track a record growth trajectory," Balduf added.
VHT Studios has experienced double digit year-over-year growth in sales revenues, photography and related marketing transactions since 2013. More than 200,000 Realtors®nationwide have benefited from VHT Studios' photography and VHT ImageWorks video, which help Realtors® win listings, showcase their properties in the best light and get buyers in the door.
"I am honored and excited to help lead VHT's continued growth through increased innovation and excellence in brand, product and service offerings," Anderson said. "VHT Studios has built its reputation upon exceptional photography and marketing services that deliver visible results."
Anderson lives with her family in Glen Ellyn, Illinois and serves on the DuPage County Habitat for Humanity ReStore Advisory Board. She earned her Bachelor of Arts degree in Interdisciplinary Journalism with Public Relations Emphasis from Valparaiso University, Valparaiso, Indiana.
VHT Studios' Analysis shows high-quality photographs dramatically reduce Days on Market
CHICAGO, Ill. – September 2, 2014 – Realtors® who use professional real estate photographs to sell listed homes 32 percent faster than all other listings, according to a new study of Chicago-area real estate sales by VHT Studios, the nation's largest real estate photography network for homes and businesses.VHT Studios' analysis aligns with industry research indicating when a home is photographed and presented in its best possible light, the listing attracts more buyers by getting more clicks and a higher click-through rate. As well, a property with professional photography has a higher perceived value, minimizing prolonged negotiation and accelerating the sales process.

VHT Studios' analysis also shows the most experienced and productive Realtors® are typically the biggest users of real estate photography, said Brian Balduf, CEO of VHT Studios.

According to VHT Studios' first-of-its-kind analysis, Chicago-area homes that were professionally photographed sold 32% faster, spending an average of 89 Days on Market (DOM) – compared to 123 DOM for other homes. According to the analysis, Realtors® who utilized professional real estate photography cut average DOM by nearly five full weeks. VHT Studios analyzed homes in every price range, indicating home listings in all price-points benefit from professional photographs.

"Our findings are not surprising, given consumers' behavior when searching for homes in today's market," Balduf said. "Time-crunched shoppers are online and are attracted to striking photographs, which simplifies their decision to visit a property in person and speeds up the buying cycle."

VHT's findings are no surprise to top real estate professionals such as Chicago's Leigh Marcus, @Properties' Number One Individual Agent of 2013. Marcus ensures that all his listings are accompanied by VHT's flawless, high-resolution photographs.

"High-quality photographs capture buyers' attention and that's one reason why my clients' homes sell faster than the competition," said Marcus. "VHT helps sellers reduce the hassles of showing their homes. Plus the sooner you sell, you're more likely to attain your asking price or – better yet – have buyers bidding over your home."

New York City's Tracie Hamersley of Douglas Elliman Real Estate relies on VHT photographs for all her listings. She said her clients also enjoy a shorter sales cycle – fewer than 30 days – due in part, to the impact of VHT's real estate photography.

"Amazing professional photographs bring in crowds of buyers and ultimately contribute to a faster sale at the best price – the first offers we are getting are often the best ones," added Hamersley.

"This analysis shows once again that professional real estate photographs are not just for mansions and estates," said Balduf. "They are as important, if not more important for the average home for sale. Our study shows that Realtors® who are not taking advantage of professional photographs in their listings are missing opportunities for themselves and their clients."

Eva Oliver and David Sporn of Coldwell Banker, Miami Beach said VHT Studios' professional real estate photography helps brokers to generate the activity needed to sell their listings.

"Photos are the first impression prospects and realtors see online and on the MLS.  If a property fails to give a good first impression online, then it's possible your listing may not be shown," said Oliver.

Sporn added, "Staying true to a property's look and offering great quality photographs will generate more activity than other properties. Professional photographs and a virtual tour is a no-brainer when it comes to marketing our clients' homes."

Balduf said VHT Studios' 2014 success is an indicator of real estate professionals' increasing use of high quality professional photography to market their listings. Compared to 2013, VHT Studios has experienced 40% year-over-year growth in sales revenues and photography orders. Other 2014 milestones include:

VHT Studios' images produced in June 2014 — 1.1 million
Realtors® benefitting from VHT Studios' photography and VHT ImageWorks video: 200,000+

For examples of VHT Studios' professional real estate photography, please visit this slide show -www.vht.com/premium

How VHT Studios Conducted Our Study
The study analyzed all Chicago metro-area homes sold in 2013. The average Days-on-Market for all homes comes from reports available to all agents in the area by Midwest Real Estate Datahttps://www.mredllc.com/statistics/fiveyear.asp. VHT Studios compared Days-on-Market for VHT-photographed homes versus all other single-family homes sold during that period.

About VHT Studios

VHT Studioshelps top real estate professionals become even more successful. Properties that VHT photographs get seen more, sell faster and at a greater price. The VHT Studios team completely takes care of Realtors'® most compelling selling tool – high-quality photography – so they have more time to take care of their customers.

With an unrivaled nationwide network of highly skilled photographers and Image Specialists, VHT Studios is an affordable, valuable investment for real estate brokers who expect their listings to beautomagically seen whenever and wherever homebuyers search.  Based in Rosemont, Illinois, VHT's 150+ photographers have helped more than 75,000 real estate professionals sell more than $200 billion in properties since the company's founding in 1999. For more information, visitwww.vht.com.
Lots of people in and around Washington, Ill., are referring to the areas devastated by Sunday's tornado as looking like a war zone.
Six people were killed and dozens other injured when tornados swept through Illinois on Sunday, November 17. Officials report more than 1,000 homes sustained damage and tens of thousands more are still without power. More than 100 people stayed in 25 Red Cross shelters Monday night in Michigan, Indiana, Illinois and Ohio.
After a disaster, everyone wants to help. With nowhere left to store the cases of water and rolls of paper towels and bags of children's clothing that keep coming in, churches and other shelters in the Washington area are turning away donations.
"We're Midwesterners," says Phil Bolam, accepting a couple of slices of pizza offered by a teacher from the neighboring middle school who walks by, pushing a waiter's cart. "We band together in tragedy, and people are wonderful."
His home of 20 years on Westminster Drive is gone, nothing but broken wood left in its place. He and his wife, Ella, were trying to salvage what they could before the rain started up on Wednesday afternoon. He's staying in a hotel and has no storage.
"We're going to rebuild, right here," Phil Bolam says. "We hope some of our neighbors do, too."
Read more: Heartwarming Reunion: Illinois Tornado Survivor Finds His Missing Dog Buried Alive Under Rubble (UPDATED)
Here's how you can help:
LOCATING LOST THINGS WITH SOCIAL MEDIA:
Found items from the Washington Illinois and Diamond Illinois Tornadoes
Found something in your yard that belongs to someone in Washington or Diamond, Illinois? Post it to this Facebook page so that the owner can find it.
There's also a Facebook page for missing pets.
DONATE:
American Red Cross:
The American Red Cross is responding across five states to help people affected by Sunday's devastating tornado outbreak and severe weather in the Midwest, providing food, shelter and comfort to families and individuals in need.
If you'd like to make a donation, please do so through the American Red Cross website.
Salvation Army:
Before the storm was even at full strength, the Salvation Army had mobilized teams to areas that looked like they would need emergency food and shelter. These teams are dispersed across the region to offer nourishment, shelter and guidance to the needy. The Salvation Army has established a way to give immediately; you can contribute by texting STORM to 80888 to make a $10 donation.
You can also send a check to The Salvation Army, 401 NE Adams, Peoria, Illinois 61603. Specify that you're donation is for "November Tornado Relief."
Operation Blessing:
The humanitarian organization vows to help even if it doesn't deploy a full disaster response team. Jody Herrington-Gettys, director of domestic disaster relief for Operation Blessing, has pledged support to the region, saying it will partner with local churches and other groups and assist in aid efforts through grants and donations.
Team Rubicon:
Team Rubicon is a group of veterans who come together after disasters to provide immediate relief and aid to rescue and recovery workers. It has already sent people to help clear debris in Washington, where many of the injuries occurred.
Washington & Central Illinois Tornado Relief & Recovery:
This Facebook page has frequent updates on what you can give and how you can get it to the victims of the tornadoes in central Illinois.
Here is a list of locations that are excepting donations of supplies.
MORE INFORMATION:
PEORIA/WASHINGTON ILLINOIS LOST AND FOUND PETS-NDARRT:
A community Facebook page for reporting lost and found pets from the Washington, IL, and surrounding area.
WASHINGTON & CENTRAL ILLINOIS TORNADO RELIEF & RECOVERY:
Clearinghouse of Info, Relief & Recovery Resources for the 11/13 Tornadoes in IL.
LOST DOGS ILLINOIS
A network of volunteers & dog advocates helping reunite "lost" dogs with their families & "found" dogs with their owners.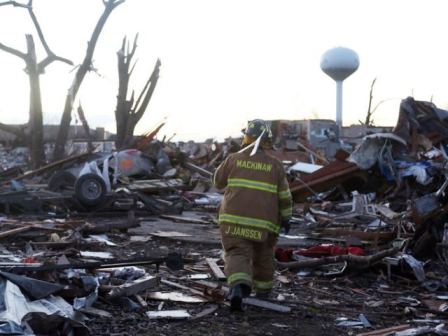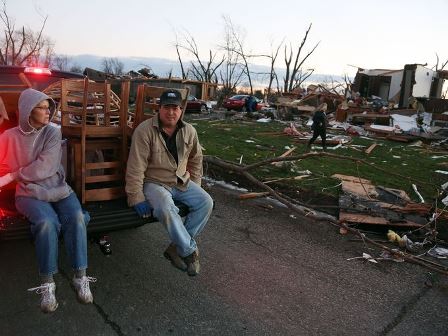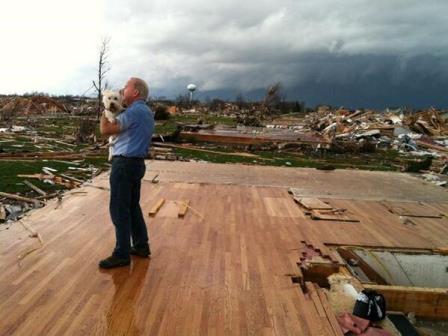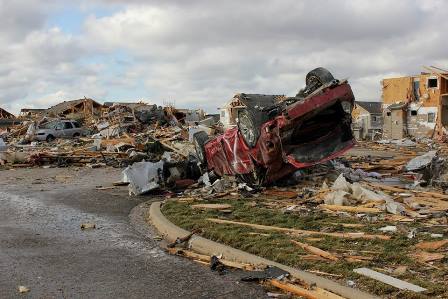 Photo credits: Zbigniew Bzdak/MCT/Landov/Tasos Katopodis/Getty Images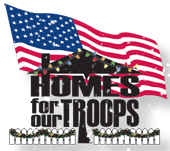 Homes for our Troops is a national non-profit organization founded in 2004 which is strongly committed to helping those who have selflessly given to our country and have returned home with serious injuries since September 11, 2001. This top rated non-profit assists severely injured Veterans and their families by raising money, building materials and professional labor, and by coordinating the process of building a home that provides maximum freedom of movement and the ability to live more independently. The homes provided by Homes for Our Troops are given at NO COST to the Veterans the organization serves.
Homes for Our Troops exists to restore the gift of freedom and independence to our nation's most severely injured veterans through the gift of a specially adapted home. Homes for our Heroes has completed hundreds of new homes throughout the country, and currently has 31 ongoing new constructions.  Please view the interactive map for more information on their projects.
Your donation to Homes for our Troops helps build homes for service veterans like Army Staff Sergeant Luke Murphy.
Army Staff Sergeant Luke Murphy the Squad Leader of an 11 man Reconnaissance Team with the 187th Infantry Regiment, a component of the 101st Airborne Division was on his second deployment when he lost his right leg above the knee and severely injured his left leg in an Explosively Formed Penetrator (EFP) blast in Sadr City, Iraq on April 25, 2006.

Transported by truck, and thanks to the lifesaving measures by his men, 18 minutes after the blast SSG Murphy was in a field hospital being prepared for medevac to the Baghdad ER where he received several units of blood. Stabilized for transport to Landstuhl, Germany, SSG Murphy arrived at Walter Reed Army Medical Center within days of his injuries and remained there for a year enduring nearly thirty surgeries. SSG Murphy is grateful for the support he has received from the Tallahassee community.

When asked what he would like to say to those who will make this specially adapted home possible SSG Murphy stated, "Thank you for helping to make my life easier. The daily obstacles I face will be greatly reduced with a home built by Homes for Our Troops. Your actions will help reduce the stress and pain I deal with which in turn will make me very happy and comfortable…I will be empowered by the independence I will have and will be pleased to be a functional citizen again."
VHT Studios has made a donation to help give severely injured veterans homes, and here is how you can too:
You may make a donation using your credit card online here , by calling the Homes for our Hereos office from 9 am to 5pm EST at 866-7-TROOPS or print out the form and mail in a donation to the office at:
 Homes for Our Troops
 6 Main St.
 Taunton, MA 02780
Learn more about Homes for our Troops mission of 'building homes, rebuilding lives' and where your donation goes here: http://www.hfotusa.org/faq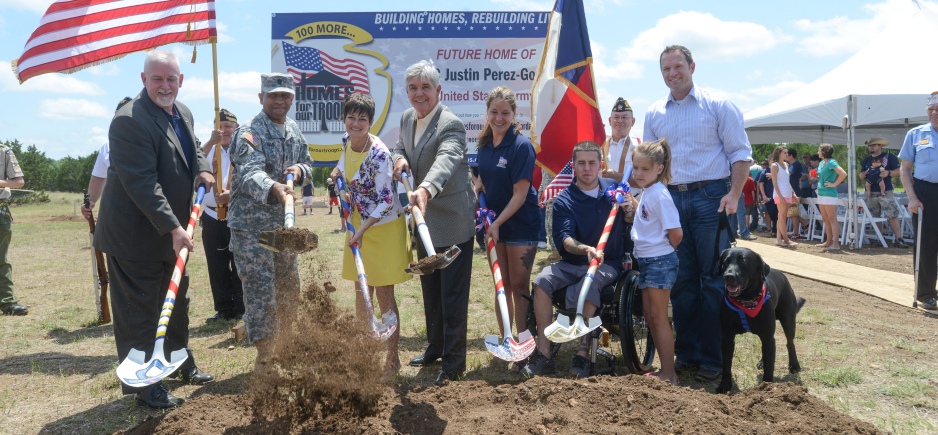 November is the perfect month to be thankful for what we have, but it is also the perfect month to give back and help others.  This November, VHT Studios will be highlighting as well as giving back to four charities that support the mission of finding homes for those in need. First up in our Thankful Thursday series, PAWS Chicago!
PAWS Chicago is the city's largest No Kill humane organization and their mission is based on working to build a No Kill Chicago — a city where pets are no longer destroyed just because they are homeless. Since their founding in 1997, homeless dogs and cats killed annually in the City of Chicago has dropped more than 70 percent and Paws has united more than 25,000 cats and dogs with new forever families.
The PAWS Adoption Center is located at 1997 N. Clybourn Ave Chicago, IL 60614, but there are always life-saving adoption and fundraising events going on throughout the city and suburbs. Check out the list of events here: http://www.pawschicago.org/about-paws-chicago/events/.
One recent event was an emergency response trip PAWS volunteers took to Moore, Oklahoma after the devastating tornado in May 2013. On this trip PAWS Chicago saved the lives of 79 cats and dogs, with 10 volunteers driving five vans to transport the animals back to Chicago. Read more about the trip and how the rescued animals are loving life in their new forever homes in Chicago! http://www.pawschicago.org/news-and-features/help-paws-chicagos-emergency-response-to-oklahoma/
Visit PAWS website to see how PAWS Chicago's programs are working to create a no kill Chicago! http://www.pawschicago.org/ . Or better yet, donate to PAWS Chicago or purchase items off their Amazon wish list and become a voice for homeless pets. http://www.pawschicago.org/support-paws-chicago/donate/ and http://www.pawschicago.org/support-paws-chicago/wish-list/
PAWS in the news: http://www.chicagonow.com/candid-candace/2013/11/smashing-pumpkins-billy-corgan-and-chef-curtis-duffys-creative-gift-for-paws-chicago-fur-ball-video/
Pippen Fasseas Adoption Center
1997 N. Clybourn Ave.
Chicago, IL 60614 – Map it
773-935-7297 (PAWS)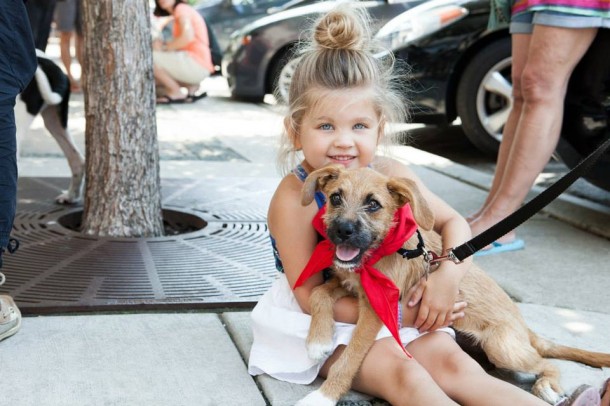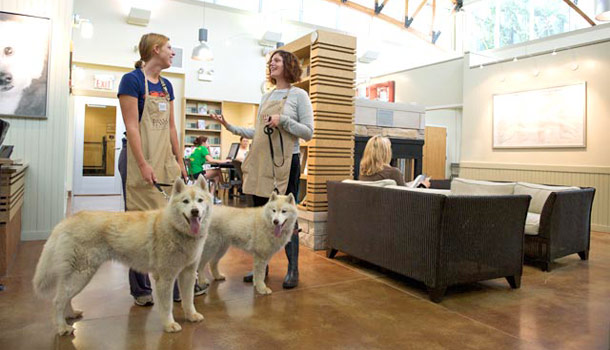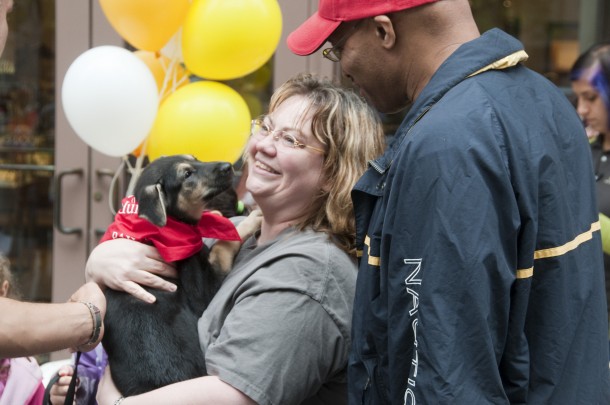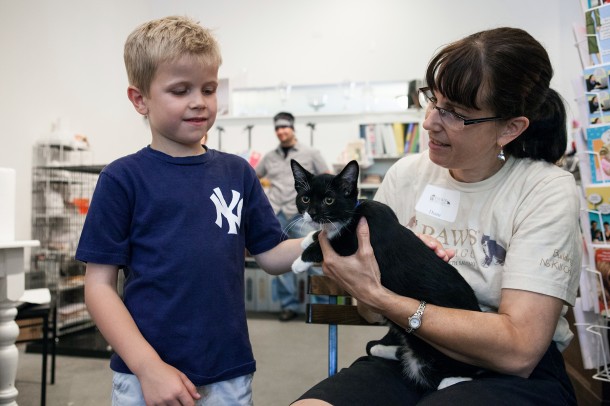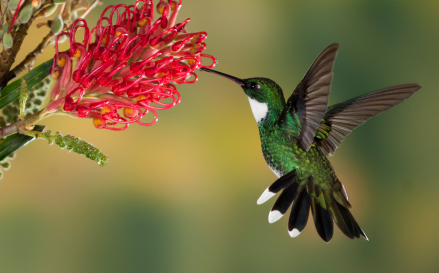 Last week Google announced its new Hummingbird algo update, putting lots of SEOs into doubts and concerns – what should this algo change mean to you and your website? To make sure you don't get down into panic and plan your SEO strategy wisely, we've put up this short guide to explain what Hummingbird update is, how it affects your rankings and how to adapt your SEO strategy to benefit from the changes.
So, what do we know about Hummingbird?
Though announced on September 26 only, Hummingbird was in fact released a month before that and is said to affect 90% of search queries.
Unlike Penguin and Panda, Hummingbird is not a penalty-based update (aimed at cleaning the SERPs from low-quality content), but a change in the way Google reacts to different types of queries, which lets the search engine now get the actual meaning behind a query, rather than the separate terms in it.
Besides, the algorithm is called to better deal with conversational queries, considering the growing number of mobile search users and voice searchers.
So Hummingbird is all about Google being able to catch users' actual search intent and find the content that matches this intent the best.
But what does this mean for Internet marketers and SEO?

Read more on Link-Assistant.com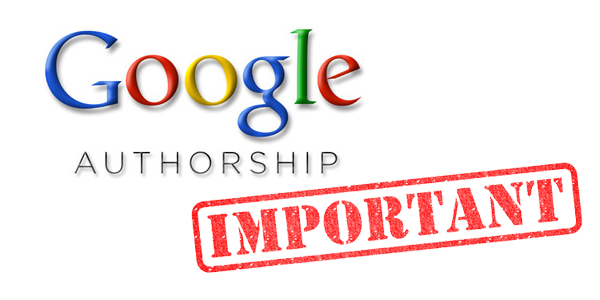 Now, more than ever, it is important to note that Google tracks your authority within your industry and will follow the trail of your footprints as you move around from place to place on the web. Then it will aggregate everything you do and put it all together. Your unique content  will ultimately get ranked by the 'authority' that you, the author, has, and by the value that others deem relevant in your content. This means that an author who has been well ranked by Google will help to raise the profile of any website that they are associated with.
In fact, Authorship is more important than your website because Google is now grading and ranking authors more consistently than they arewebsites. However, the one thing that has not changed is the importance of quality content; this is how you will build your authority. This means that the old methods of link building will not be as important as the credibility of the content that you author.
The best way to showcase your authority within a specific niche or industry is by associating your personal or business profile and website to every relevant piece of content you've ever written. Google Authorship is an easy way to connect your content through your Google+ profile and benefit from that association. If your name is listed as the author of the content, you can associate it. You may also hear people calling Google Authorship markup as the 'rel=author' tag or "rel=publisher' tag.
Rel=Author ties your personal Google+ profile to individual pieces of content found online. By claiming your content with Rel=Author, you will see your head shot show up in the search engine results pages when your content shows up. Here's an example:

Rel=Publisher ties your business Google+ page to your website. By claiming your website content with Rel=Publisher, you will see your Google+ page summary in the search engine results pages when someone searches for your brand name. Here's an example: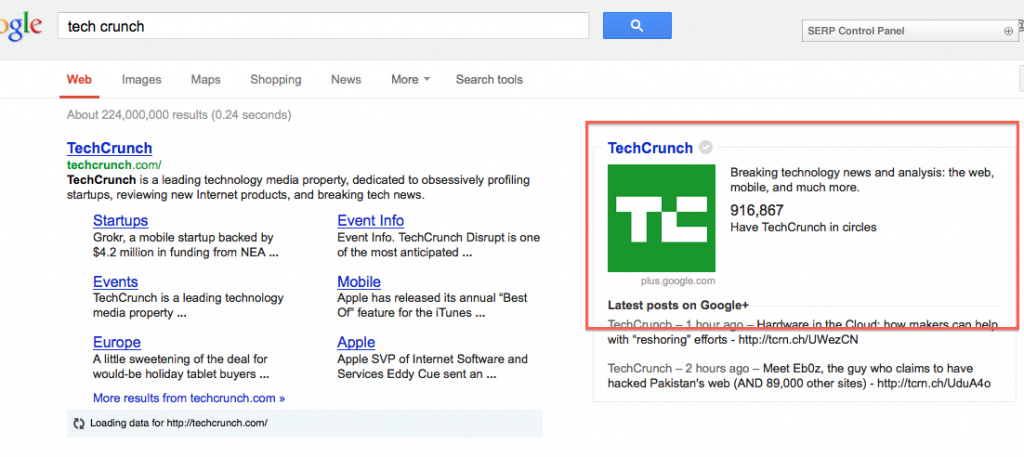 Using authorship helps searchers discover great information by highlighting content from authors who they might find interesting. If you're an author, signing up for authorship will help users recognize content that you've written. Additionally, searchers can click the byline to see more articles you've authored or to follow you on Google+.
While there hasn't been a comprehensive study on how much additional traffic a person can receive from a photo appearing in search, but by building up your authorship, blog posts and articles that you have written will get displayed in the search engine results pages along with your author bio photo, which can increase the click through rate of your listing by as much as 150%!
Google algorithms are constantly trying to discover the best content on the web created by true authorities on various subject matters. Brands and marketers can no longer fake their way into better search engine rankings. They have to deliver compelling content in many different forms, to the right customers, at the right stage of the buying cycle. And Google Authorship is one way to do just that.
Straight from Google's mouth, here is how to add a Google Author Tag and Google Publisher Tag to your website, as well as answers to any other important Authorship questions you may have.