A Kitchen Doesn't Blink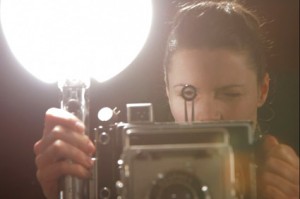 Every once in a while I get asked, "Why doesn't VHT shoot 30-40 photos of a house like SoandSo does?"  There are two answers to that question: 1) SoandSo doesn't have good photographers and 2) Diminishing returns.
That first one might sound a bit snarky but let me explain.  A simple analogy would be darts. Someone who isn't a professional may need to throw 10-20 darts to hit a bulls eye, a professional can usually do it with one dart.  It's the same with photography. A professional real estate photographer doesn't need to take 10-20 shots to get the right one, they know how to set up and take the perfect shot.  As most professionals in any trade know, it's not just equipment — it's skills and experience that make the difference.
The whole idea of taking a ton of shots and then having a client proof them comes from the portrait photography world. When you shoot a photo of a person, they may blink, or smile crooked or just get caught in a bad moment. People change from second to second and there are very poses that may look better than others.  Thus, take a lot of shots and hope one comes out well.
A house or a room in a house doesn't change, they never blink.  Granted, once in a while a photographer may want to take a second angle or a cloud may have changed the lighting, but the photographer takes care of that, they don't leave it to the client to sift and sort (proof) all their mistake shots.
When you're SoandSo (Let's call them Virtual VisSeePix-OTourBeo  for fun) and your 'photographers' can't get the right shots the first time around, and you're wasting clients' time and money, you go into the old 'flaw-to-feature' marketing routine.  i.e., "Let's just tell customers that with Virtual VisSeePix-OTourBeo they get more photos than they do with professionals like VHT."  VHT's Professional Photographers and Studio Specialists have produced over 10 million real estate photographs. With that kind of experience, you get pretty good at hitting the bulls eye on the first shot. We don't substitute quantity for quality and we don't waste our clients' valuable time with our mistakes. We also guarantee everything we shoot.
Which leads to the second reason.  When selling a home, most buyers' first impression of a house comes from seeing photos on the Internet.  On their first pass, they are looking at a lot of homes and really only look at 4-5 images per home — the front, kitchen, living area, master bedroom and the pool or view, if applicable.  If you don't show them stunning, striking images of those scenes right up front in your online listing, you've lost them. Showing them seven different shots of the foyer right off the bat is only going to prompt them to move on.
When they are hooked, they may then look at the master bath, the den/office, the finished basement and the backyard.  But anything beyond that and you are just giving them reasons not to buy the house.  They can see the closets and spare bedrooms in person. The point of photography is to affect, move and motivate people to take action. Your marketing a very expensive product, so you want to hit them with the highlights that are going to entice them to call or come out.  You don't want to take them on an in-depth tour of every room and every angle of every room in the house – that's amateur hour – quantity over quality – hoping the more you throw at the wall something might stick. Unlike most other products that may show a lot of photos, they are not going to buy the house online — the key is to give them a reason to call or visit.
So, hopefully that answers the question. Of course there are always exceptions: bigger houses, distressed/investment properties or really unique features in a home might merit more photos than the average home.  But in general – quality sells / quantity kills–and true professionals get it right the first time.