Bye Bye, Broker Pie…Zillow Strikes Again!
A common complaint in the brokerage industry is brokers' shrinking piece of the commission pie.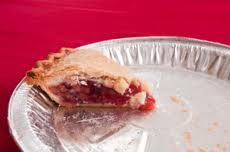 I couldn't help thinking about this revenue issue last week when Zillow expanded its Premier Agent program to include agent web sites.
A few months ago, VHT's Chairman, Brian Balduf, explained in a white paper that one of the biggest threats to brokers is the third-party aggregator sites and their aggressive push for new revenue streams.  Brian predicted that this problem was going to worsen, and unfortunately, that prediction appears to be coming true.
Zillow's agent services program is a huge wedge between agents and their brokers.  These agent web sites will siphon money out of agents' marketing spend, which could have been invested in brokerage marketing.
Worse yet, they'll compete with brokerage sites for search engine rankings.  I assume they'll also provide further juice for Zillow's already massive SEO program, making it even more difficult for brokers to obtain visibility in Google's organic results.
Which means search engines will continue driving more homebuyers to third-party aggregator sites (where listings data is inaccurate, advertisers are favored over listing agents, valuation estimates are horribly off-base and search results are biased) rather to the web sites of brokers, who are the authoritative source of all listings data.
Besides selling leads back to brokers/agents on their own listings, Zillow is creating new revenue streams by selling services to agents – services that compete with those that brokers are providing to their agents.  It's building a business that usurps brokers' relationships with their agents.
All this is another sign that it's time for brokerages to take more responsibility for online customer acquisition and let agents concentrate on closing deals.  Brokers need to reassert themselves on the Internet and aim their marketing resources at capturing online consumers before third-party aggregators do.  This means directly engaging, assisting, tracking and nurturing potential clients during the early stages of the buying process – a task most agents don't have the patience for anyway.
And brokers should refocus their value proposition to lead-hungry agents by providing them with plenty of potential buyers so they can focus on closing more sales. The more prospective clients a brokerage can bring to its sales agents, the less money it'll spend buying leads from third parties, the more transactions the company will close, the more clients it will have and more loyal its agents will be.