Here's how your real estate business can benefit from using Pinterest – Oh, the Pinning Possibilities
Be a "tour guide" for prospective clients with these Pinterest board ideas.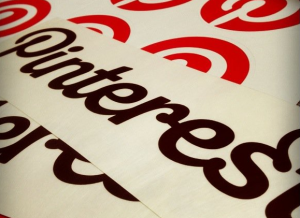 1)      My Homes (Maybe Soon, Your Home): Let's start with the obvious. Pinterest offers an effective way to highlight your listings. Pin quality pictures of your listings and always include the link to your real estate website.
2)      A Board for Every Room in the House: Seem like overkill? I promise, it's not. It is simply another way to get your listings and your name in front of people's eyes, and another opportunity to back link to your website, blog, etc.
3)      Community boards: Show off what there is to do around your community and city. Think about pinning things that would appeal to numerous types of buyers—this can be further broken down into multiple boards including  'Neighborhoods', 'Wine & Dine', 'Museums', 'Community Events', and 'Where to Shop'. Give people a reason to want to buy in your area and show that you know the ins and outs of your city.
4)      Before & After: People love a 'good before & after' story. So let your inner interior designer out. Do you have great pictures of staged homes you're selling? Pin 'before & after' pictures and give recommendations on how to make a sellers house really stand out. Or, post before pictures of unfurnished rooms and after pictures of happy homeowners who have a great sense of style.
5)      Home Décor and Decorating Tips: Another real estate niche people can't get enough of. Pinterest is a do-it-yourselfer's and craftster's paradise, so create a board for some DIY Home Ideas and join in on the party! Repurposed Furniture, Unique Décor, and Remodeling on a Budget are other fun potential board ideas.
6)      Lawn and Garden: Because the two really go hand in hand.
7)      Offer moving-day tips for buyers and sellers: This might take a little research, but your followers and potential home buyers will hopefully notice, and appreciate it. Give information on the legalities of purchasing a home and how to best prepare a family for a move, moving companies in the area, etc. Showing your prospective clients that you are there for the long haul and not just the transaction will give you an edge over other real estate agents.
8)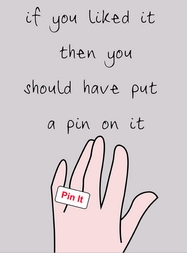 Showcase Your Personality (Part 1): Be a story teller! Post pictures of your team, your office, your messy desk, and your coffee maker (whatever!) to show a typical day at the office. Also post photos of employee outings, office parties and milestones. 
9)      Showcase Your Personality (Part 2): Don't be afraid to get a little personal. Pin your favorite places and spaces, your dream home, your pet…just pin!
10)  Humor: We could all use another reason to laugh. So if it tickles your funny bone, pin it. For real estate related humor, think terrible listing photos, creative advertising or home staging disasters.

11)  Happy Homeowners Board: Post pictures of your happy clients in their new homes or photos of your homes that have sold. This gives you the opportunity to tell some back story, thank previous clients, and attract new potential home buyers.