Linksanity Continues: Google's Disavow Tool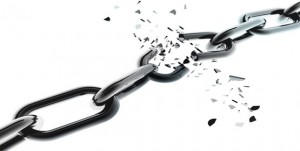 Link building is all the craze this past couple of years.  This year has proven no exception after Google launched the mysterious Disavow Tool.
What it is and what it does
Google's Disavow tool was rolled out last October. Its purpose was simple: If you have done all that you can to clean up your link profile and there are still some unsavory websites in your link profile, linking to your site, Google's Disavow Tool can help you clean them up. The tool lets you submit a list of links or entire domains for Google's consideration in discrediting them from your link profile. Disavow will not remove the links, but it lets Google know you'd like the search engine algorithms to ignore them when it comes to your search ranking calculations.
Basically, you can ask Google to ignore links you do not control if you believe they could be harming your website's rankings. But not so basically, you should know that this tool is not a cure all and you should proceed with caution if you plan to use it as a means of cleaning up your link profile.
Why Google Disavow
In the aftermath of Google's Penguin 2.0 update, released May 22nd 2013, and websites being unable to discredit spam links, more attention is being paid to the link profiles of websites and blogs.
In the past, many SEO's would boost the rankings of websites by building links on irrelevant sites, particularly by submitting their domain to web/link directories. When Google cracked down on irrelevant means of building your SEO, many sites that relied on these directories for rankings were hit hard and their rankings plummeted, negatively impacting the company's search engine ranking position (SERP). Now many webmasters are trying to clean up the mess.
This is where the Google Disavow tool comes in. Google's link disavow tool allows publishers to tell Google that they don't want certain links from external sites to be considered as part of Google's algorithms that calculate link trust, authority, and equity. Some sites want to do this because they've purchased links, a violation of Google's policies, and may suffer a penalty if they can't get the links removed. Other sites may want to remove links gained from participating in bad link networks or for other reasons.
As the Disavow Tool continues to grow in popularity with webmasters who were hit with Penguin 2.0 penalties, the real estate industry should take note, as it was one of the industries hit the hardest by Penguin 2.0.  Penguin 1.0 focused solely on the link equity and external backlinks pointing to a website's homepage. Penguin 2.0 looks at all sub-pages coming from a root domain or homepage and could potentially penalize a site accordingly. If your brokerage site has a sub-page for every agent and every listing in that agent's inventory pointing back to the brokerage homepage there is a lot of potential for bad links to negatively impact the brokerage site as a whole.  Especially if agents, admins, staff have bought in/purchased/taken part of any  false claimed link building programs, that assert they will get their listings and their vanity sub-domains to the top of the search engine rankings.  The disavow tool is just a way for brokerage webmasters to give Google a hint that they have done what they could to get rid of these tactics, and there are still some lingering sites that will not remove their links back to the brokerage domain.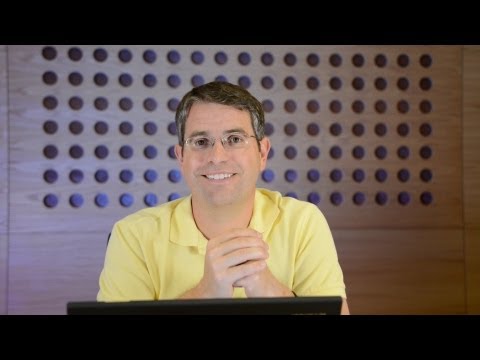 Here are three major takeaways to understand about Google Disavow
1. The majority of websites will never need this tool
If you are the average website owner, you follow good guidelines or a simple mom-and-pop shop, there's a good chance that you will not need this tool. This tool will only be used by those who participate in SEO efforts and have spammy link profiles that they would like to clean up or that are lingering from outdated SEO tactics.
2. Clean up as many links as possible directly with the website first
Google always recommends to work directly with the website to get all the spammy links taken down before using this tool. They suggest only using this tool as a last resort if you cannot get a hold of the website or cannot get it taken down.
3. Take your time, do research and be cautious when using this tool
You must really take your time to use this tool correctly, if you don't, you may be doing more harm than good. Use Google webmaster and Open Site Explorer to download your inbound links and carefully research all the spammy links.
Use Google's Disavow Links Tool the Right Way
Ultimately, Google's Disavow Tool can be a powerful resource that complements Google's recent link preference updates and offers sites options beyond spammy former practices.  Used in moderation, this tool will shape the way in which websites develop and ideally help to usher in an age of integrity-rich link building strategies. Be proactive in managing your link profile.
But for truly successful SEO it is important to keep looking forward. If you continue to focus on generating good, organic content that people want to link to and share, future Google updates will have little effect on your website.