New VHT SEO Consulting Service Extends the Power of VHT ImageWorks Platform to Real Estate Broker Web Sites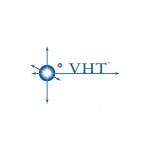 Rosemont, IL – October 05, 2012 — VHT, a leading provider of technology and services for marketing residential real estate online, today announced the launch of its SEO consulting service VHT SiteWorks to meet the online needs of the nation's top brokerages.
The real estate-focused service, designed by some of the more-recognized and accomplished talent in web-based technologies, focuses on helping brokerages drive more search engine visitors to their Web sites.
VHT SiteWorks consulting is designed to increase the number of key search terms associated with a broker's site and provide insight, analysis and recommendations on the moving parts of your website and their affect on search engine rankings. This includes overall site structure, keyword density, search results pages, home pages, property details pages and community landing pages.
"There are many SEO services in the marketplace. But VHT goes beyond what's currently available by combining our deep experience in real estate and visual marketing with the very latest SEO techniques for tagging and indexing these important pictorial  assets and other site content, so they become an even more powerful marketing tool in driving more potential clients to your site," said Alex Zoghlin, CEO, VHT Inc.
Click to learn more about VHT's new SEO consulting service VHT SiteWorks.