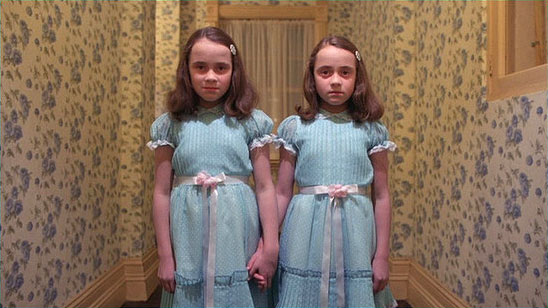 If you are a brokerage or agent in today's real estate web landscape, there is currently something terrifying looming over your head. It's creeping under your bed, lurking in the darkest corners of your room, hiding in the depths of your closets and that thing is Duplicate Content.  We may not know it exists, but it haunts our every web move.  For real estate professionals, Duplicate Content is almost a guarantee.  Unless you are able to relegate all of your listings to one web page per, Duplicate Content could be harming your Search Engine results efficiency.
Until recently, it wasn't as big of a problem, and only spooked us once in a while when we thought we caught glimpses of it. Then Google had to go and rile us up with its haunting tales of websites being negatively affected by duplicate content issues.    With the recent release of Google's Penguin Algorithm update, they have shifted everyone's attention to making sure their site is not violating Google's "quality guidelines" and our Boogey Man, duplicate content, is a big part of that.  Having to rely on search engines to make the determination on the intent of your duplicate pages may not be the best way to go about it.  Not to mention, third party sites, multiple agent sites and IDX systems all generating content very similar to your own.  Where do the lines start to blur?
So, What's the Big Deal?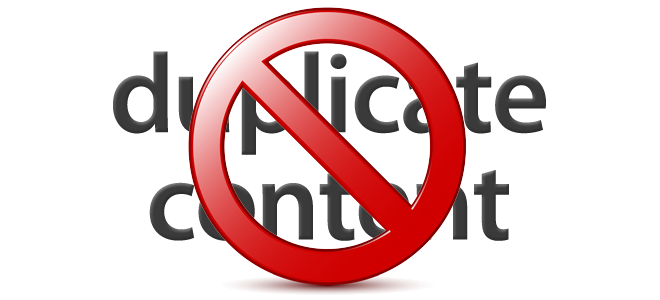 Duplicate content, loosely defined by Google, is when different URLs on your site display overwhelmingly similar content (same keywords, text, photos, video, etc…).  Search engines, like Google, are now starting to get smarter about how they index your webpages, and when presented with multiple pages of very similar content, they make an algorithmic determination as to what page is the most preferred.  This may not always give you the best foot forward on the search results pages, the page you want displayed may not be the page they choose. Plus, the Penguin Update set a precedent that sites may start to get penalized for having copious amounts of the same content throughout the site.  Google suggests that Penguin only applies to sites that use duplicate content to attempt to manipulate the search results; however, I would rather err on the side of caution.
Common Reasons Behind Duplicate Content
There are various reasons how duplicate content gets generated.  For example, many brokerages still use practices of dynamically generating URLs using scripts, which present long character ridden query strings in the URL slug.
See samples below:
www.example.com/products.php?id=546416&title=Page_Name&action=blank
www.example.com/products/item.php?id=546417&title=Page_Name2&action=blank
Both URLs show the exact same information, but are different addresses.  A single listing page could have 4 or 5 different URLs, dependant on how the consumer navigated to that page through the brokerage web site.
Even if you don't use scripts to generate your urls you can still run into duplicate content concerns. Whether it is bad organization of your site, or just multiple pages being created for the same property through your agent pages and your main framework, there are multiple ways content is duplicated, even without you being privy to it.  For example, the "index.html" page of a website is usually the same page displayed if the visitor accesses the site without specifying a filename. So, "http://www.example.com/index.html" and "http://www.example.com/" are usually the same page, showing the same content.
So, How do we Remedy Duplicate Content?
There are a few steps you can take to help address duplicate content issues, and ensure that consumers visiting your real estate site see the content you want them to.
One way to solve Duplicate Content issues is by using 301 redirects:
If you have the time and resources, you can set 301 redirects (SEO Friendly redirects) on your duplicate pages that completely redirect those duplicate pages to the correct URL.   301 redirect means that the content of the page has permanently moved somewhere else and the search engine will follow the path to the new url, de-indexing the previous URL from the search engine cache.   301's are typically a little tougher to implement and depending on the CMS(Content Management System) or your web provider, they may cost more than some other techniques.
Quickly take care of Duplicate Content using the "Rel=Canonical" Link:
In the past few years, Google declared that it would recognize a new suggestive tag, which if inserted into your web page code, allows you to state which URL you want to be the "preferred" version for that subject matter.  This tag is called the rel=canonical.  A rel=canonical tag is fairly easy to implement because it doesn't involve making server side changes. You merely  add the link into the <head> tag on any of the suspect duplicate content  pages.
This is what the rel=canonical should look line in your <Head> section
<link rel="canonical" href="http://www.example.com/Preferred_Page.html" />
If you have multiple URLs that resolve to the same content, Google and Bing will use the one declared as canonical as the actual URL for indexing purposes. Typically a search engine will attempt to pick the URL that they feel is the authority for some set of information if multiple pages are presented with the same content. The canonical designation solves the issue of the search engine determining which page is preferred and puts the power in your hands.  Therefore, in search engine results, it will display the defined canonical URL instead of all the variants it finds on your website.
Why we like Canonicals
Not only is the canonical tag typically easier to implement, but it is also an SEO friendly alternative when dealing with duplicate content. Much like the 301 redirect, the rel=canonical passes the same amount of ranking power from one page to the other.  The canonical passes on the content value and link metrics of the pages back to the specified preferred page.  Also, the overall notion of ridding the search engine results of multiple pages of your same content, allows for a preferred user experience.  The more a site submits to a user the better the site usually does on the search engines.  Just remember that Google and Bing treat the canonical as a suggestion and not a directive like the 301 redirect. 
What About Duplicate Content on Other Domains?
Even in the instance when you have duplicate content on multiple domains, www.example.com/stuff www.example2.com/stuff, or stuff.example2.com, Canonical links have an answer for that!  Several months after Google announced the canonical link tag they also announced their support for it across other domains.  Google had this to say:
There are situations where it's not easily possible to set up redirects. This could be the case when you need to migrate to a new domain name using a web server that cannot create server-side redirects. In this case, you can use the rel="canonical" link element to specify the exact URL of the domain preferred for indexing. While the rel="canonical" link element is seen as a hint and not an absolute directive, we do try to follow it where possible.
The Problem Solved?
This is surely a step in the right direction of solving issues of duplicate content, and it puts the power of how to resolve those issues into the hands of the webmasters themselves, rather than letting the search engine, which usually does not have enough information, try to figure out the correct URL. In an industry where listings content is duplicated 20fold, we need all the help we can get.  A question remains, is Google smart enough to distinguish your content from third party sites republishing your listings?  Which then begs, should your listings on third party sites be canonically linked to your property details pages?  You are the authority for that information and you deserve the value that your listings provide.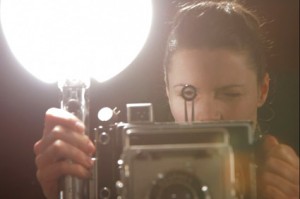 Every once in a while I get asked, "Why doesn't VHT shoot 30-40 photos of a house like SoandSo does?"  There are two answers to that question: 1) SoandSo doesn't have good photographers and 2) Diminishing returns.
That first one might sound a bit snarky but let me explain.  A simple analogy would be darts. Someone who isn't a professional may need to throw 10-20 darts to hit a bulls eye, a professional can usually do it with one dart.  It's the same with photography. A professional real estate photographer doesn't need to take 10-20 shots to get the right one, they know how to set up and take the perfect shot.  As most professionals in any trade know, it's not just equipment — it's skills and experience that make the difference.
The whole idea of taking a ton of shots and then having a client proof them comes from the portrait photography world. When you shoot a photo of a person, they may blink, or smile crooked or just get caught in a bad moment. People change from second to second and there are very poses that may look better than others.  Thus, take a lot of shots and hope one comes out well.
A house or a room in a house doesn't change, they never blink.  Granted, once in a while a photographer may want to take a second angle or a cloud may have changed the lighting, but the photographer takes care of that, they don't leave it to the client to sift and sort (proof) all their mistake shots.
When you're SoandSo (Let's call them Virtual VisSeePix-OTourBeo  for fun) and your 'photographers' can't get the right shots the first time around, and you're wasting clients' time and money, you go into the old 'flaw-to-feature' marketing routine.  i.e., "Let's just tell customers that with Virtual VisSeePix-OTourBeo they get more photos than they do with professionals like VHT."  VHT's Professional Photographers and Studio Specialists have produced over 10 million real estate photographs. With that kind of experience, you get pretty good at hitting the bulls eye on the first shot. We don't substitute quantity for quality and we don't waste our clients' valuable time with our mistakes. We also guarantee everything we shoot.
Which leads to the second reason.  When selling a home, most buyers' first impression of a house comes from seeing photos on the Internet.  On their first pass, they are looking at a lot of homes and really only look at 4-5 images per home — the front, kitchen, living area, master bedroom and the pool or view, if applicable.  If you don't show them stunning, striking images of those scenes right up front in your online listing, you've lost them. Showing them seven different shots of the foyer right off the bat is only going to prompt them to move on.
When they are hooked, they may then look at the master bath, the den/office, the finished basement and the backyard.  But anything beyond that and you are just giving them reasons not to buy the house.  They can see the closets and spare bedrooms in person. The point of photography is to affect, move and motivate people to take action. Your marketing a very expensive product, so you want to hit them with the highlights that are going to entice them to call or come out.  You don't want to take them on an in-depth tour of every room and every angle of every room in the house – that's amateur hour – quantity over quality – hoping the more you throw at the wall something might stick. Unlike most other products that may show a lot of photos, they are not going to buy the house online — the key is to give them a reason to call or visit.
So, hopefully that answers the question. Of course there are always exceptions: bigger houses, distressed/investment properties or really unique features in a home might merit more photos than the average home.  But in general – quality sells / quantity kills–and true professionals get it right the first time.
In last week's post on content (yup, it's still king), we explored the ways in which you should research content and how you should be using for your website and your online message.  We discussed how content is the king of the internet jungle, because content is what drives consumers to your site.
Great content not only engages users, it attracts links, comments, referrals, and search engine traffic. When content you create is optimized, it will be picked up by search engine crawlers and allow visitors who are searching for your content to find it and reach your site.
In part 2 of the content series we explore how to create and optimize the content you selected through your research.

Content Creation
1)      Stop writing your content for the search engines, write for your audience: Your audience, not the search engines, is your end user and they expect you to educate and inform them before they buy. Also, it is important to hone in on who your true audience is. You should be marketing to consumers, not just agents representing consumers. So, use keywords and key phrases (and images!) that are conversational as you would talk to a consumer about your industry, community or a property.
For example, there are literally thousands of realtors who might try to rank on page 1 in Google for a term like 'Chicago Homes.' Why set yourself up for all that competition? Pick a few smaller towns and neighborhoods you know. Focus your efforts. Then, you'll start seeing the leads come in for buyers and sellers who want to own or sell in the markets that you know best.
2)      Recognize there are different types of consumers: The market for home buyers can often be broken down into three key segments: 1) the researchers, 2) the shoppers, and 3) the buyers.
Researchers want general information and are typically at the beginning of their real estate search; their Google searches might include general keywords like "homes for sale in X,Y,Z" or "real estate in X,Y,Z".
Shoppers want comparisons and neighborhood/community information they typically are looking at large numbers of properties and start to hone in on some key attributes that they feel are important for their home search. Examples include searches for schools, community information, and homes in certain neighborhoods.
Buyers want specific property information. They want to know the ins and outs of a very specifc amount of properties. Specific addresses, granite counter tops, other amenities, square footage, etc., are all things consumers in this segment will want to know.
All three segments are equally important because each play a role from creating awareness, finding a lead, and, ultimately, to generating revenue.
All three segments are equally important because each play a role from creating awareness, finding a lead, and, ultimately, to generating revenue.
3)      Appeal to needs of your audience; inform them: Although there are different types of readers, they all have in common unmet needs that you can appeal to by asking questions and providing information. The goal is to be seen as an expert in your area or market niche.
4)      Write descriptive content in a natural flow: There is a difference between these statements: 1) We have houses for sale and 2) We provide you the best information for houses for sale in your area. We invite you to take a look at our homes for sale inventory and feel free to contact us with any questions.  Both say the same thing and use the same keywords. One talks at you; one talks to you, says what's in it for you and encourages you to get involved. Which one is more convincing to you?
Now that you've created quality content that will attract buyers, how do you best utilize it on your website? Stay tuned for the third, and final, part in this blog series.
By now, we all know about the powers of Pinterest. We are addicted to pinning (or at least know someone who is) and we know the stats.
Despite its young age, Pinterest has grown to be the third-largest Social Media Site on the planet and the fastest-growing site on the web today. It is growing faster than Twitter or Facebook did in their infancy. According to Mashable, Pinterest drives more traffic to blogs and websites than Google+, YouTube and LinkedIn combined. That statistic alone tells us this site is worth investing some of your time.
So, what is Pinterest and why is it getting all this attention from marketers? Why, as a Real Estate Professional, should you jump on board and become an expert at it? Most importantly, how can you utilize it to grow your real estate business?
Let's start at the beginning. Pinterest is all about pinning images of interest to you that other users can like, comment and repin.
Essentially, your goal is to be pinning images that are interesting enough and worth getting repinned by other users.  The more people that repin your pins or images, the more back links you get to your site or blog.  Also, the more likes, comments and repins you receive, the more visibility your pins will get. Let's break it down with a list of helpful and relevant tips for Pinterest users of the real estate variety.
Tips to get your Pinterest followers' attention and engage them with your pins:
1)    Share high-quality pictures:  Seems obvious, right? Pinterest is nothing if not a visual feast for the eyes. Being an agent, you have gazillions of images (hopefully professionally photographed!) of properties and homes. Boards can be organized and photos can be pinned by community, by space (living room, bedroom, bathroom, etc.), or by property or listing.
2)    Promote more than just your listings:  Focus on educating your followers and sharing what they would like to see, such as images interior designs and home decor websites. This will make people more interested in following your pins, as well as show that you care about their interests and that you're not only pinning to promote your listings.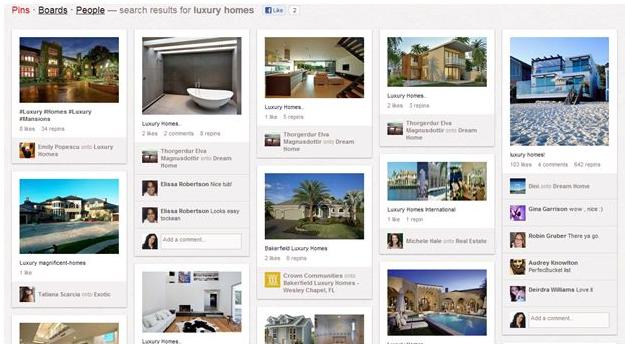 3)    Ask your clients for pictures of themselves in their new home: You can then pin these pictures into a "Happy Clients" or "Sold Homes" Board. This is great for a business' image and it might drive some interested prospects to your website.
4)    Encourage followers' engagement:  We talked about how likes, comments, and repins will help your pins get more authority and visibility. Sometimes even if your pins are super interesting, people still need a little push to engage, and that's fine. Try to include questions in your descriptions like "Would you like to have a kitchen like this one?" or "What colors do you like in your bathroom?"  You want to present something that encourages them to comment. You can also include a call to action like, "If you like this pin, share it!"
5)    Optimize your descriptions:  When creating a description, make sure that you incorporate keywords that people might be looking for when searching for real estate content on Pinterest. Something like, "Chicago high rise condos" or "Chicago luxury homes."
Try to tag your images with the appropriate keywords that would drive users to your page. Descriptions of pins can be up to 500 characters and you can you hashtags (#) on Pinterest the same way you use them on Twitter. This will allow Pinterest to index your pins properly on its site and increase searchability. Also, don't forget to always put links back to your blog/website to really drive traffic to your brand.
6)    Be consistent:  This one's tough, I know. Consistency is the key to any online marketing strategy; you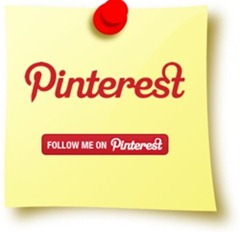 want to keep pinning regularly and you must plan it in your schedule just like you do with any other social medium.
7)  Let people know you are on Pinterest:  If you haven't already, add the Pinterest "Pin it" and "follow" buttons to your blog, email signature, and/or website. This will encourage your readers to pin your images and follow you on Pinterest.
The way consumers search for real estate now-a-days, vastly differs from 10 years ago.  There are a couple reasons why this is true; More consumers are searching for homes online than ever before (90% of homebuyers start their search online), instead of going directly to an agent to assist them in their search. And traditionally, real estate marketing consisted of agents tailoring their marketing to agents assisting buyers and sellers, and brokerages tailoring their marketing efforts to attract and retain agents.  Search engine optimization is becoming more important than ever before, as consumers now have the power of search in their hands.
The Internet is now by far the most powerful (and underused) marketing tool in a broker's arsenal. With the right approach and web technology, brokers can stop being blocked out by the big aggregators and media sites when it comes to search engine visibility. They can drive more buyers directly to their websites, make their brokerage stand out from the pack, establish their company as the real estate authority in their local markets, and add value for their agents.
Brokers can attract consumers and keep them engaged, by utilizing the right search engine optimization tools and techniques, which will lend to driving more consumers to your site.  Over the next few weeks, we will be sharing some of our tips and techniques on how brokers and agents can help fight the online battle against competitors and third party aggregator sites.
Content is King of the Internet Jungle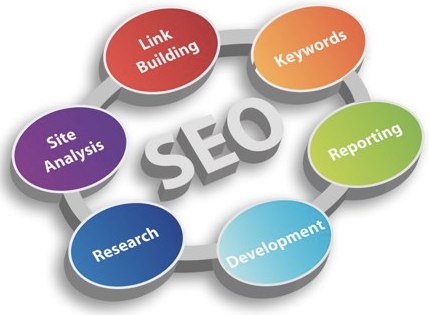 In this week's two-part post we look at one major area of your site's SEO: Content. Content is the king of the internet jungle, because content is what drives consumers to your site.   Search engines are switching gears in the way they interpret content, moreover, they now are shifting to consider quality over quantity of keywords and content on your site.  It is essential that you find the perfect balance between the two.  This week we will provide tips on how to start your content journey, researching a consumer's content wants/needs or potential wants /needs:
Do your Research
1.       Figure out who you want visiting your site
While this seems straightforward, there is a difference between customers who are just perusing your site and customers that are shoppers/ buyers.  You can research your current consumer base through Google Analytics.  Google Analytics can tell you where your visitors are coming from (e.g. Search, Facebook, Twitter, Referral, Direct), how much time each group spends on your site, and what pages they view so you can cater your content on various landing pages to the people that matter most and attract more of them.
2.       Research how consumers are searching online
Understand the terms and phrases (keywords) that your customers use to search for properties online. Repeatedly, we see brokerages fail to perform well in certain keyphrase segments in analytics.  Examples of these segments could be searches on keyphrases like "location + homes for sale", or homes, houses, real estate, realty, realtors…The list goes on.  Why, because they are not utilizing the keyphrases that consumers are typing into Google.  They are still marketing their sites to agents.
Some of the best keyword discovery tools are Google Adwords and WordTracker Keyword Tracker .  For instance, Adwords allows you to enter in keywords/ phrases that you want to see if consumers are using, and will provide you insight into how many searches each entry receives on a monthly basis.   Wordtracker works the same way, but you are only able to research one keyword/phrase at a time.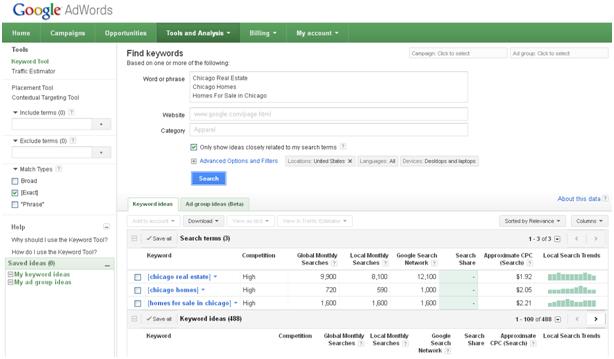 3.       Research what consumers find attractive on your site (and stick with it!)
With Google Analytics, you can research the most popular content that drives people to your site.  By doing some keyword analysis on your own site, you can see what your current viewership finds you as the authoritative source for, in regards to your provided content.  For instance, if a lot of your visitors were directed to your site using keyphrases that revolve around information on the communities that your serve, this would show that people find your site to be useful for "community information."  If this is a case, you can then tailor your landing page strategies around the communities you service  in order to support your current visitors and help attract more visitors to this specific information.  If you did not already have community landing pages, this would be worthwhile to invest your time into setting up.
4.       Lastly, research your competition
Competitive analysis tools like SEO Power Suite, Majestic SEO, and Ahrefs can give you some good, free, but limited insight into your competitor's content.  This will provide an overview of what content your competitors are focusing on so that you can come up with a strategic plan to incorporate competitive content into your site.  Also, it allows you to parse out, which specific niche, if any, that your competitors are targeting, so that you may tailor your niche to compete against their content build. 
Things to keep in mind
Keyword competition in this industry is high as brokerages and agents are all competing for the same targeted keywords. In the midst of this competition, you also have to keep in mind that geography plays an important role in your research.  When doing your research, make sure you keep in mind how people may search in your local market. As hyper-local marketing becomes ever so present in the SEO game, making sure you are adhering to your specific geographical data is vital.
By looking at just global data, you are not getting a painted picture of how people search in your market.  For example, globally it may show, that "Olathe, KS Properties" is searched quite often on a monthly basis, but in your local market (where your largest percentage of consumers may come from) "homes," "houses," and "real estate," get searched significantly more than properties ever does.
Part Two
This blog post was part one of a two part post. While this write-up focused on how to research content and find the best terms and phrases for your site, Part 2 will focus on how you can actually implement that research into your site. Also included in Part 2 will be SEO tips, tricks, dos, don'ts, and best practices.
VHT recently hosted a Cocktail reception at Smith & Wollensky Restaurants before The Realty Alliance (TRA) Meetings that began October 8th in Chicago. The reception was held to welcome TRA members to the city, give everyone an update on VHT and have a little fun and socialize with friends.
Matt Mansueto, one of VHT's premier photographers, was on hand to photograph the event. The pictures turned out wonderfully and really capture the light, fun mood of the evening.
Thank you so much to all those that attended, thank you to Smith & Wollensky's, and thank you to Matt Mansueto.
Here are a few photos from the event: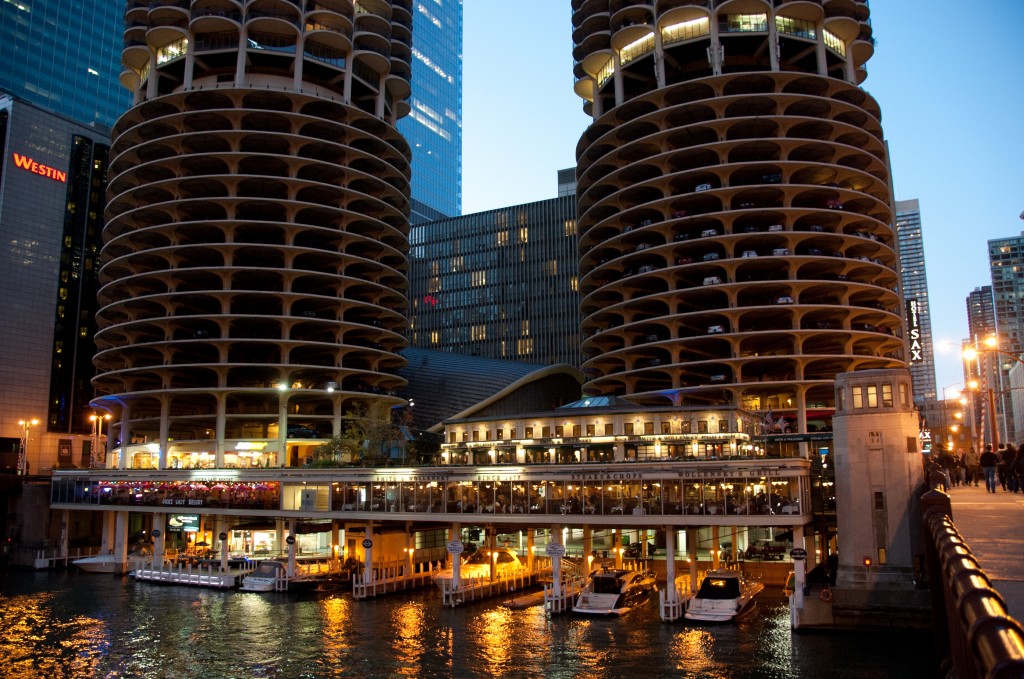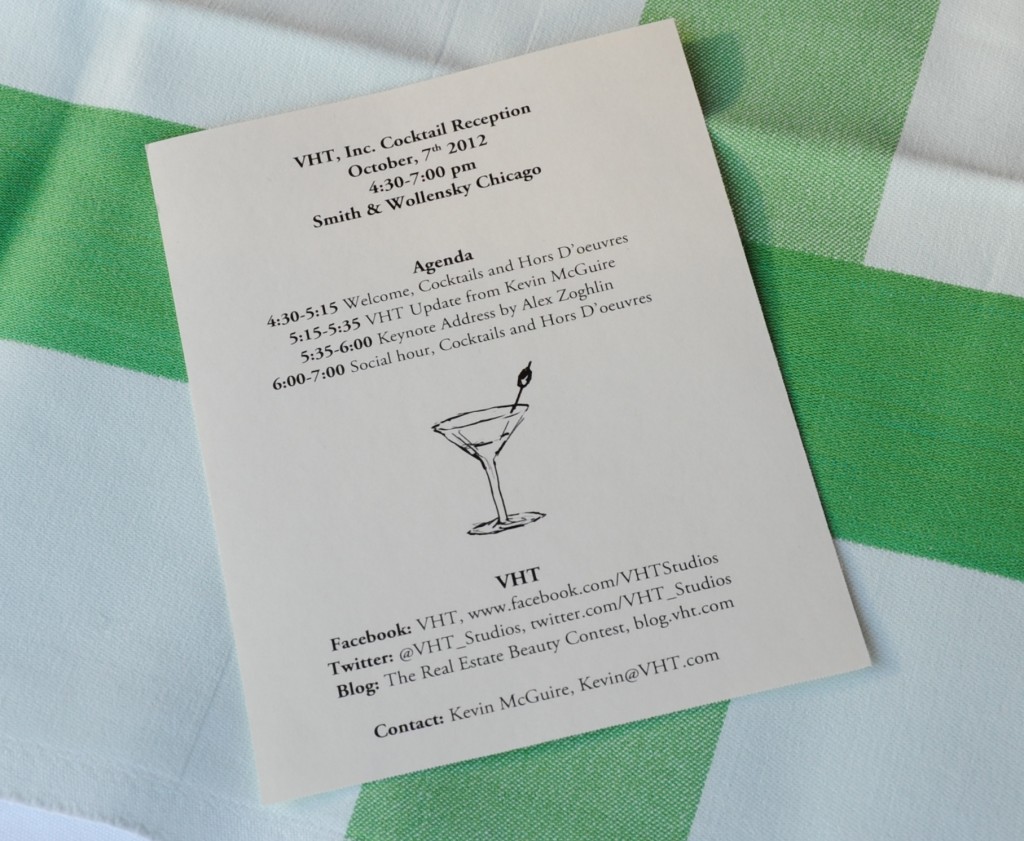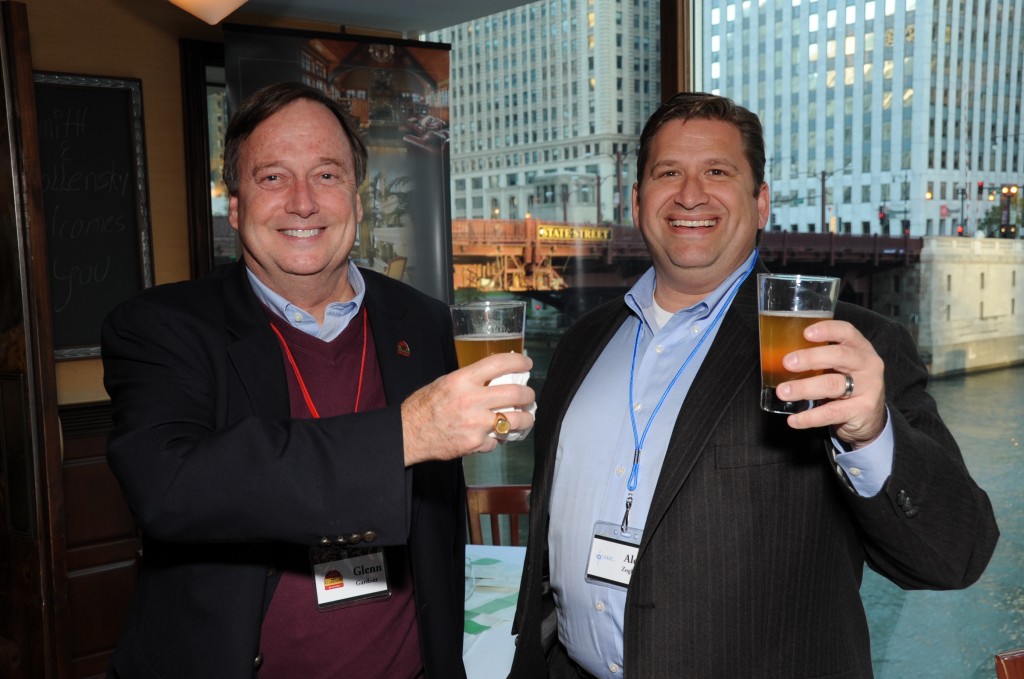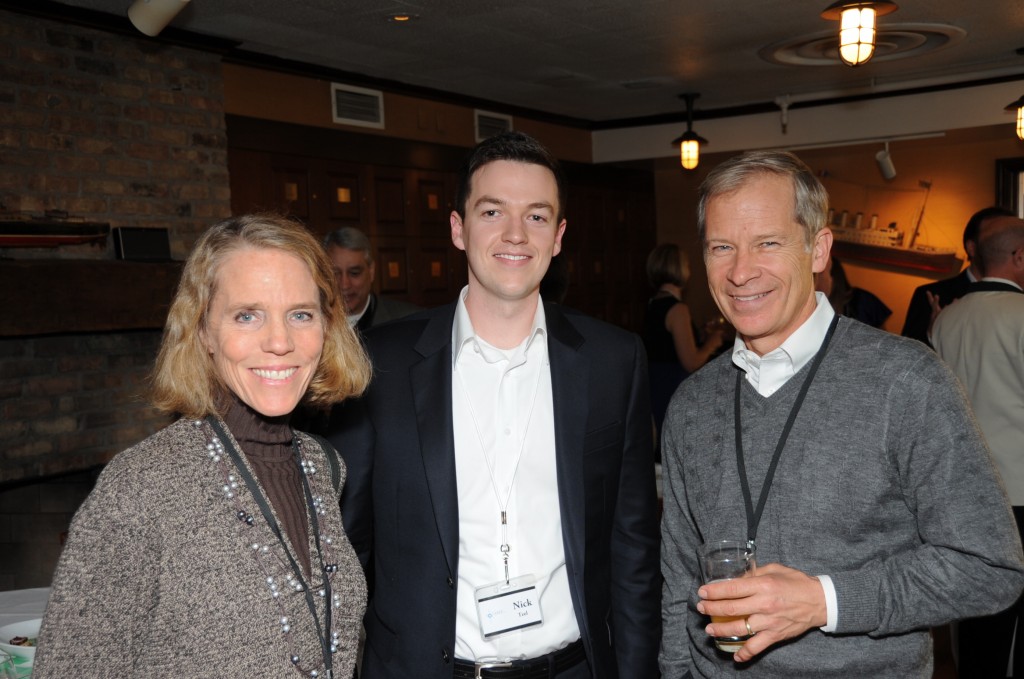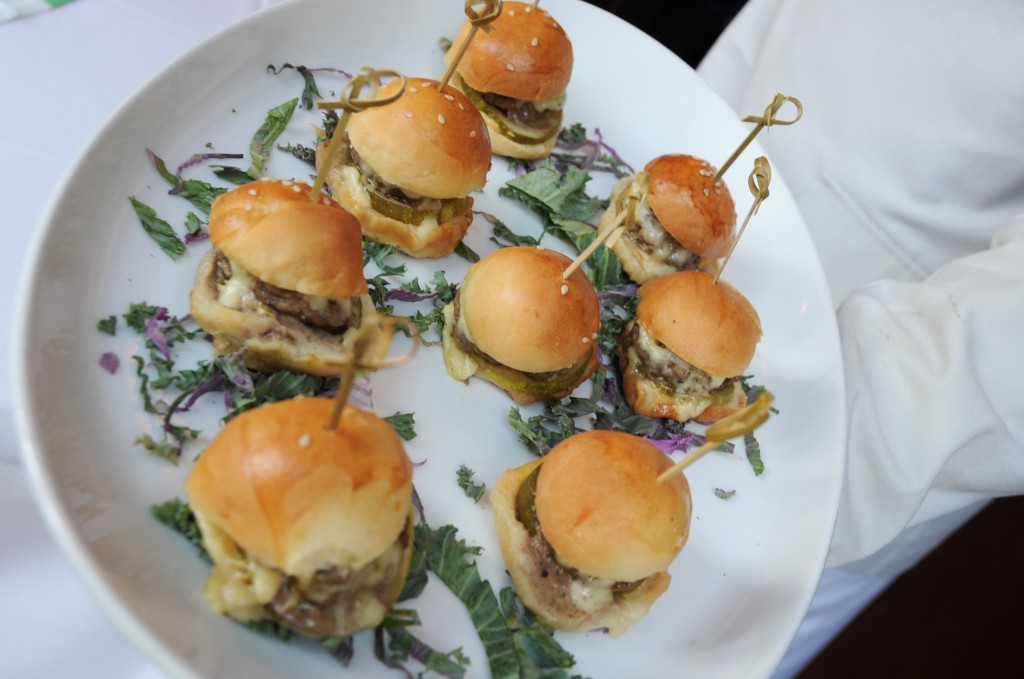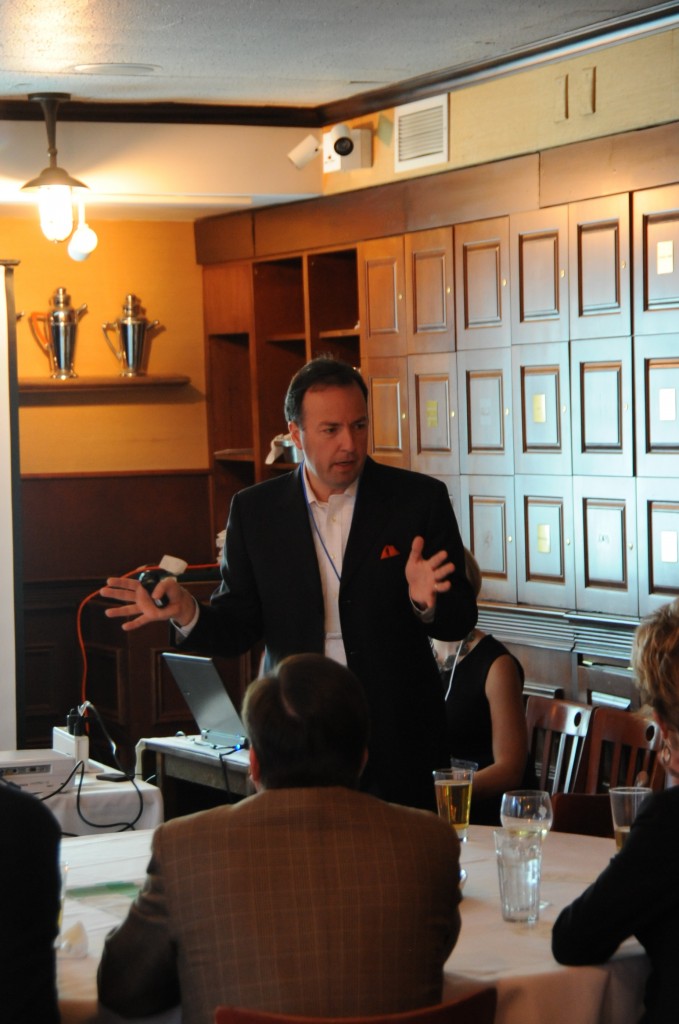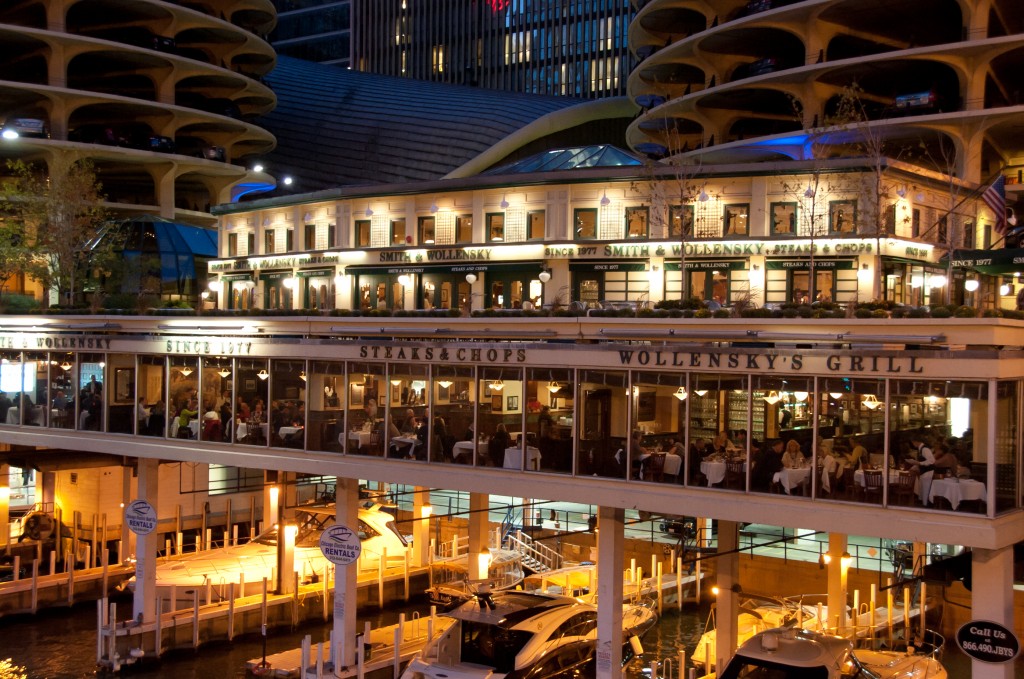 Click here to more photos from the rest of the night!
CHICAGO, Ill., Oct. 25, 2012—Stewart Enterprises, Inc., the second largest U.S. provider of funeral and cemetery services, has chosen VHT Studios, a leading provider of visual and digital marketing services, to photograph more than 350 locations across the country.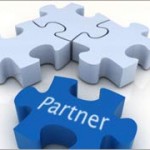 "We selected VHT Studios to photograph of our facilities because of their many years of experience and reputation for providing high-quality photos and excellent customer service," said Phil Sprick, Vice President of Marketing at Stewart Enterprises. "With VHT, we have a single point of contact for photography services at all of our locations, which will provide consistent, quality results."
"Using professional photography in web marketing gives us a competitive advantage. Our properties are beautiful and meticulously maintained, and we want our website visitors to experience that in the photographs we post on our sites," Sprick said.
Offering the nation's premier network of professional photographers, backed by an in-house studio of specialists that optimize each image, VHT has shot more than $200 billion worth of real estate and processed over 10 million images for the real estate, hospitality, retail and health care industries.
VHT is the only visual marketing company in the industry to maintain its own in-house studio, complete with state-of-the-art equipment and leading edge technology. Every VHT photograph is edited and optimized in VHT Studios, where a team of specialists ensures each image meets VHT's 12- point quality standards editing process.
"We're excited to partner with Stewart Enterprises because it understands the importance of high-quality visual marketing on the web," said Brian Balduf, Chairman of VHT. "And we're pleased to further extend VHT's pre-eminent position in real estate photography into the yet another industry, underscoring the versatility and scalability of our business."
"Companies with all types of physical locations – in retail, health care, education, hospitality, sports, entertainment and other services – need better solutions for creating digital storefronts that show their properties in the best light possible," Balduf said. "As a leader in real estate photography, VHT is well-positioned to help these businesses utilize best practices in visual marketing in order to engage online consumers, while helping visitors to their site feel confident in their buying decisions."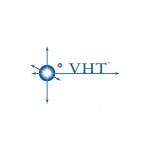 Rosemont, IL – October 05, 2012 – VHT, a leading provider of technology and services for marketing residential real estate online, today announced the launch of its SEO consulting service VHT SiteWorks to meet the online needs of the nation's top brokerages.
The real estate-focused service, designed by some of the more-recognized and accomplished talent in web-based technologies, focuses on helping brokerages drive more search engine visitors to their Web sites.
VHT SiteWorks consulting is designed to increase the number of key search terms associated with a broker's site and provide insight, analysis and recommendations on the moving parts of your website and their affect on search engine rankings. This includes overall site structure, keyword density, search results pages, home pages, property details pages and community landing pages.
"There are many SEO services in the marketplace. But VHT goes beyond what's currently available by combining our deep experience in real estate and visual marketing with the very latest SEO techniques for tagging and indexing these important pictorial  assets and other site content, so they become an even more powerful marketing tool in driving more potential clients to your site," said Alex Zoghlin, CEO, VHT Inc.
Click to learn more about VHT's new SEO consulting service VHT SiteWorks.


VHT ImageWorks, a digital marketing platform that significantly increases search engine generated traffic to real estate brokerage Web sites, has been selected as one of the top 75 finalists for the prestigious 2012 Chicago Innovation Awards.
The awards program reflects a cross section of the Chicago and surrounding regions' business communities.  The final ten winners will be announced Monday, October 22 and celebrated at an event with over 1,500 business and civic leaders at Chicago's Harris Theater.
The Chicago Innovation Awards, celebrating its 11th year, is the only organization in the country dedicated to honoring the most innovative new products or services brought to market or to public service from a specific region.  This year almost 400 nominations were received.
VHT ImageWorks is the first software platform that positions residential real estate brokerages as the original source of their property listings information on the web in order to boost their search-engine generated visitors, online sales leads and sales conversion rates.
"Brokers are engaged in a high-stakes, winner-take-all battle over search engine visibility," said Alex Zoghlin, CEO, VHT. "VHT ImageWorks helps brokerages win this battle with a cost-effective , turnkey solution for attracting  more search engine visitors to their sites."
"The most important message of the Chicago Innovation Awards is one of confidence and courage," said Thomas D. Kuczmarski, co-founder with Chicago journalist Dan Miller of the awards.  "The economy is challenging but each nominee believes the simple truth that a powerful new product or service will find a rewarding market and has the courage to pursue their vision."
This year 13 judges, representing a range of Chicago's business community, will be involved in an exhaustive and complex judging process to select the final ten winners of the Chicago Innovation Awards as well as ten "Up & Comer" award winners for smaller organizations still in the start-up phases of their innovations. In addition, each of the 75 finalists is automatically in the running for the annual "People's Choice Award," selected through online balloting at www.chicagoinnovationawards.com.
Don't forget to Vote for VHT for the People's Choice award at the Chicago Innovation Awards!