Past Academy Award Snubs
Hope everyone enjoyed the 83rd Academy Awards this past weekend! This is one of  very few evenings that I actually pay attention to celebrities. While watching, I kept wondering to myself how  unbelievable it would be to be nominated for an Oscar.  Then I thought of all of those deserving actors that have been nominated but didn't win.  You can sense the sea of emotions swirling around the room.  All of this makes celebrities appear like the rest of us, except for the one fact they are millionaires!In honor of  all the deserving actors and actresses, I thought it would be a good idea to show you some former homes of a few past Oscar Award Snubs.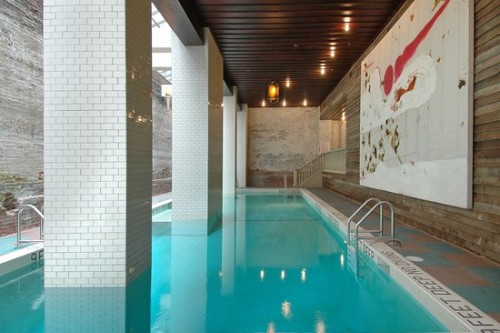 This pool once belonged to Richard Gere in his full floor New York  spread. Many believe that Gere was snubbed by not even being nominated for his supporting role in the musical Chicago.  His few standout performances were in Chicago, Pretty Woman, and An Officer and A Gentleman. At the time of this photograph, the home was listed by Debbie Korb of Sotheby's International Realty. Click on the photograph to view more of Richard Gere's former home!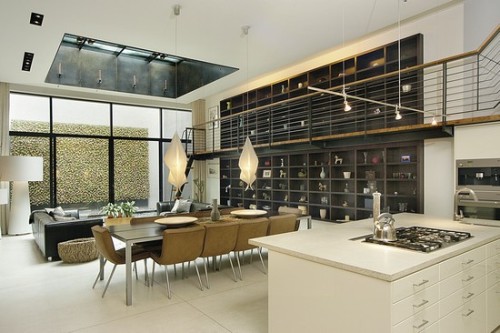 This is a former home of Will Smith. Smith was an Oscar Award Nominee for his brilliant performance as Chris Gardner in The Pursuit of Happyness.  I personally thought he was snubbed for this role, while the award went to Forest Whitaker.  At the time of this photograph, this New York home was listed by Maria Lopez of Prudential Douglas Elliman. Click on the photograph for more of Smith's home!
And Lastly,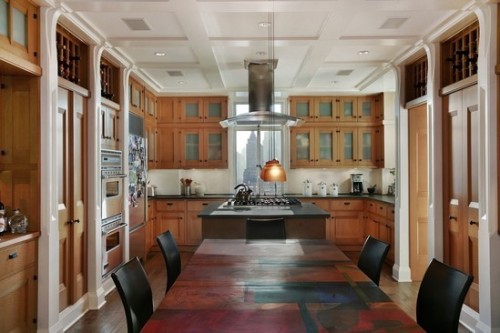 This beautiful kitchen was once owned by, most likely one of the bigger snubs in Oscar history, Glenn Close. She has been nominated multiple times for various roles but has never won. Three of her top roles that I can remember, were in, Dangerous Liaison, Reversal of Fortune and my personal favorite, her role in Fatal Attraction. This former New York home was listed by Robert Browne of the Corcoran Group. Click on the Photograph to see more of Close's home.
Let us know who you think the biggest snubs in Oscar history have been!