Photography Tip: Free Photo Editing Software – Part 3
Happy New Year to everyone!  I thought it would be nice to have something to read over, what is hopefully, vacation for you all.
For this week's free photo editing software tip, I took a look into PhotoScape.  At first i was not sure what to think of Photoscape.  It looked to have a lot packed into one program, and mostly things that would most likely be above a beginner.  Photoscape is jam packed with features but the Editor is the bread and butter of this program.  When I got to the Editor I realized why this program was recommended to me by my peers.
Like the two software reviewed before it, Photoscape, offers some nice auto correction tools.  This may be all you need.
Auto Level – With the click of the button you can correct the color levels of your photographs.  Typically, this will make your colors appear their true color.
Auto Contrast – With one simple click, the contrast and mixture of your colors is corrected.
Sharpen – This will sharpen the focus of fuzzy/blurry areas in your photos.  Be careful not to use too much of this tool, or your photo will start to look like a cartoon and will come out extra grainy.
I also found the "Bright,Color" fairly useful.  For the beginner, you may get carried away delving into this manual tool, much like I first did.   It is convenient because it does offer an auto brighten function, which allows to you to chose from a range of low levels to higher brightness levels.  This button also offers manual tools that affect the brightness and coloring.  Once you play around with this, you will get the hang of it.
Below is a Living Room shot from a DIY'er that I edited in PhotoScape.  It may be a little on the bright side (personal preference), but it gives you a great idea of what you are capable of doing.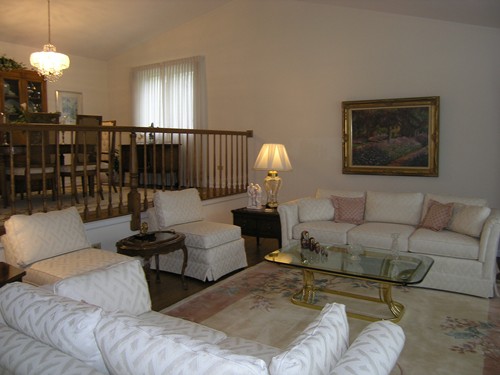 Things look a little dim.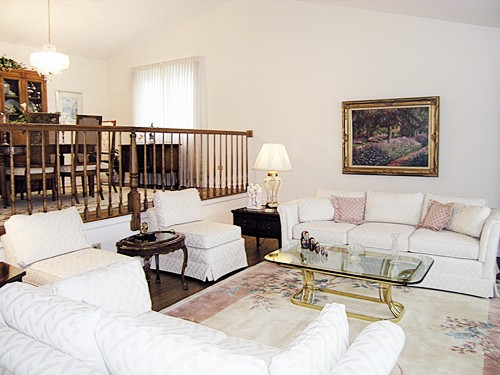 Things are looking a little better and brighter these days!
In my opinion, Photoscape, while not for the beginner in most aspects, has taken the cake for best free photo editing software.  As I just mentioned, the con of Photoscape is that the organization and photo management tools are not as straight forward as some of the other programs I have looked at.
Check out PhotoScape and tell me what you think.  I'm sure you'll be pleased with the results.