Prudential Kansas City Realty Faces Off with Zillow and Trulia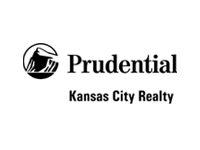 Prudential Kansas City Real Estate became the latest top brokerage to stop sending listings to Zillow and Trulia, according to David Cooper, President and CEO.
Headquartered in Overland Park, KS, PKC has seven branch offices with 450 full-time sales associates, and is a VHT customer.   In a new video to PruKC agents and a separate one to PruKC clients, Cooper explained why he believes the aggregators "provide a poor experience for both buyers and sellers."
"As a company, Prudential Kansas City Realty has devoted significant time and resources to ensure that our listings have the kind of quality exposure necessary to compete for today's increasingly sophisticated buyers," Cooper said this week in the video to agents. "Recently we've noticed an alarming trend.  Internet savvy, third party aggregators like Trulia and Zillow are now successfully using our listings data to dominate Google rankings as well as determine which listings and which agents get the most visibility.  Imagine if we allowed Zillow or Trulia to have a sign rider on all of your yard signs with their contact information. The very idea is unthinkable and you would be outraged, right? Well, that's essentially what we're allowing them to do on all of our listings all over the web."
"At Prudential, Kansas City Realty, we continually evaluate the approach we take to market our sellers' homes and we insist that any marketing tool we use produce strong results," Cooper said. "After years of monitoring the effectiveness of third- party listing syndication websites, we found that only 2 percent of our leads are generated by third-party efforts and we keep arriving at the same conclusion.  Neither the home seller nor the potential home buyer is well served by these third party sites.  Bottom line, it's time we take back control of our own listings and make sure that Google knows that Prudential Kansas City Realty is the true authoritative source on Kansas City listings."
Thoughts?