Reactions to Google's Penguin Update
Last month Google implemented another major update, this time known as 'Penguin'. While this update is primarily targeted towards outright web spam and questionable/unethical SEO tactics, known as black hat SEO, it still has many site owners up in arms trying to determine if their sites were impacted.
This update has raised a lot of questions. Is Penguin hurting small businesses? Do proper SEO tactics risk becoming spam? What actually qualifies as spam in the eyes of Google? Though there are a lot of questions, one thing is for sure,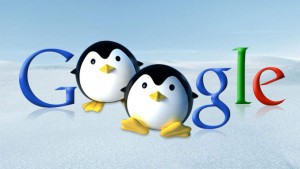 there has been some serious backlash.
Penguin (and its predecessor Panda) attempts to penalize efforts to manipulate its algorithm and ensure users are getting the best results when they search with Google. So, websites using keywords in an artificial way are being punished, by, ultimately, getting less traffic.
This all sounds well and good, but does Penguin only affect sites relying on black hat tactics, or will using  certain keywords on your site get you punished? Furthermore, Google operated Gmail uses automated spam detection systems to analyze patterns and predict what types of messages are fraudulent or potentially harmful. How does Google determine what is, in their words, "usually associated with spam?" We know the obvious ones (adult, get rich quick, etc.) but what if your legitimate website in a legitimate industry was suddenly viewed as spam?
SEO wiz and SEOMoz CEO Rand Fishkin gave his thoughts in a recent video discussing Google's execution of Penquin. Fishkin's takeaways include that there appears to be disproportionately high levels of sites in the marketing/services field affected by the update.
Fishkin recently told WebProNews what he means by this is, "a lot of people who operate in these marketing services fields are also likely to have a lot of correlation with the people who are potentially getting the kinds of link spam to their web pages that Google hit in this update. The other things is, this could merely a leading indicator…we're obviously in the marketing and SEO field, and so it could be that we're just getting a disproportionate number of those types of folks talking about it in Q&A, emailing, tweeting at us…all those kinds of things."
You can see more of what he has to say on the SEOMoz's Google+ channel.
Bottom line, whi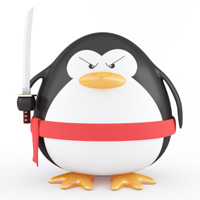 ch Marc Ensign said best on his blog, is that Google's number one job is to return results that are relevant with the term being searched. Period. Any update is going to have glitches to work out, but it takes time and adaptability on the part of the site owner. The purpose of the Penguin update was not to punish sites that use SEO. Search engine optimization is a great strategy for driving traffic to your website and connecting with new customers. Penguin by no means means you should stop what you are doing, but it may require changing your strategy a bit.
Ensign offers advice that site owners can start doing right now:
Create a blog and consistently build up your site into a wealth of valuable content.
Work with a PR firm or read a book and start writing legitimate press releases on a regular basis and post them on your site.
Visit blogs within your industry and leave valuable feedback in their comments section.
Link out to other valuable resources within your industry that would benefit your visitors.
Share everything you are creating on 2 or 3 of your favorite social media sites of choice.
Position yourself as an expert.
For the rest of Marc Ensign's articles on Penguin and to read his thoughts on search engine optimization visit his site.
What are your thoughts on Google's Penguin update?