VHT Expands its Business with New Partnership
CHICAGO, Ill., Oct. 25, 2012—Stewart Enterprises, Inc., the second largest U.S. provider of funeral and cemetery services, has chosen VHT Studios, a leading provider of visual and digital marketing services, to photograph more than 350 locations across the country.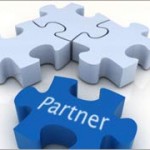 "We selected VHT Studios to photograph of our facilities because of their many years of experience and reputation for providing high-quality photos and excellent customer service," said Phil Sprick, Vice President of Marketing at Stewart Enterprises. "With VHT, we have a single point of contact for photography services at all of our locations, which will provide consistent, quality results."
"Using professional photography in web marketing gives us a competitive advantage. Our properties are beautiful and meticulously maintained, and we want our website visitors to experience that in the photographs we post on our sites," Sprick said.
Offering the nation's premier network of professional photographers, backed by an in-house studio of specialists that optimize each image, VHT has shot more than $200 billion worth of real estate and processed over 10 million images for the real estate, hospitality, retail and health care industries.
VHT is the only visual marketing company in the industry to maintain its own in-house studio, complete with state-of-the-art equipment and leading edge technology. Every VHT photograph is edited and optimized in VHT Studios, where a team of specialists ensures each image meets VHT's 12- point quality standards editing process.
"We're excited to partner with Stewart Enterprises because it understands the importance of high-quality visual marketing on the web," said Brian Balduf, Chairman of VHT. "And we're pleased to further extend VHT's pre-eminent position in real estate photography into the yet another industry, underscoring the versatility and scalability of our business."
"Companies with all types of physical locations – in retail, health care, education, hospitality, sports, entertainment and other services – need better solutions for creating digital storefronts that show their properties in the best light possible," Balduf said. "As a leader in real estate photography, VHT is well-positioned to help these businesses utilize best practices in visual marketing in order to engage online consumers, while helping visitors to their site feel confident in their buying decisions."