What should real estate agents post on Facebook? Part 2
In a post featured last week, What should real estate agents post on Facebook?, we presented 5 Facebook Guidelines for Real Estate Agents. It doesn't take a genius, or a hundred Facebook best practices articles to see that in this economy, many agents have embraced the social media world, including Facebook, to promote their brand and their listings because it is free, easy and efficient.
In addition to offering cost-effective methods of promoting properties, Facebook also offers a range of new opportunities to grow and cultivate a robust community of prospective buyers and sellers. Many businesses have thrived thanks to this giant social network, including Real Estate professionals. Our goal with this series of articles is to offer real, actionable tips and ideas that can become a part of your marketing plan right away.
Here are the next five best practices for using Facebook in real estate marketing.
1. Maintain a Consistent Flow of Communication
It used to be that a monthly newsletter was enough to keep your network updated on your business, but with the advent of social media, you now have the opportunity to stay top-of-mind on an ongoing basis. And the key to having a successful Facebook business profile is to post consistently.
Creating a posting schedule is an easy way to stay on track. For example, maybe on Mondays you post your latest listing, on Tuesdays you post a photo and have a caption contest, and so on and so forth.
It's quick and easy to post a photo of a home you're selling, plus, according to studies, it's the best way for your small business to engage with fans (Source: Pagemodo).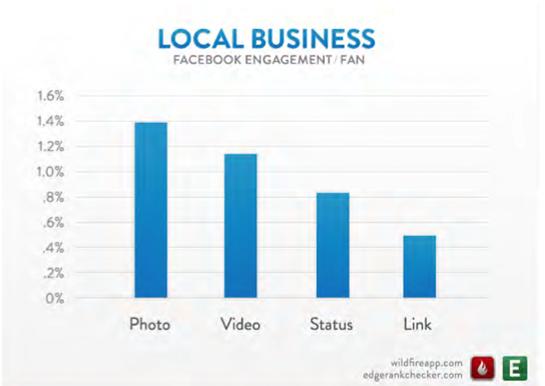 2. Be less Obvious 
Try to find that delicate balance between "sales" and "relationship building". As an agent, just posting what you're selling is not what social media is about. So be different! Instead, show passion, be creative, have a little humor, create conversations, ask questions, be helpful and stand out.
3. Be a part of the community
For example: "The new store off of X Street just opened– I have 2 homes nearby- each about 3 miles away! Convenient places to live if you love bargain shopping. Check out my Photo Gallery for more information!" This example post is an easy, enthusiastic and non-pushy way of advertising the sale, redirecting followers to more housing information and sharing some community news.
4. Do Diversify Your Content
Change up your content every now and then. Often, people are not sure what to post on a regular basis. You could try adding how-tos, trivia about your company, breaking news, polls, fill-in-the-blanks, relevant third-party content, or multimedia. Just figure out how to put your spin on your posts.
5. Do Track the Performance of Your Posts
Do you know your average number of comments and Likes per post? If you have your profile set up as a business page you can find out. Facebook automatically sets up Insights for pages with more than 30 likes. The Facebook Insights tab can be found on the left hand side of your Facebook page, under the same section you see your "Wall" icon.  Insights are denoted with a purple icon.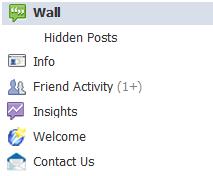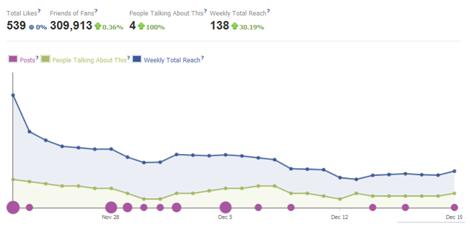 This is an excellent tool to utilize. It can tell you the age range of those viewing and interacting with your page as well as their gender, location, your most popular posts and the reach of each post on your page. This information can provide a great deal of insight into exactly who your customers are so you can tailor your page to these specific individuals and create the most engagement.
There is a lot to learn in Facebook Insights, take some time to play around with it, and read up here.