Getting Local With Google+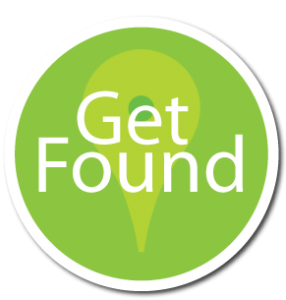 If you're a small local business, having a Google+ Local profile is imperative to putting your brand – quite literally – on the map. A decade ago a basic website with a phone number and an e-mail address would get enough attention to generate new business.
Then, everything got local.
Instead of projecting a global presence, today's best SEO targeting techniques encourage companies to dive deep into their neighborhoods. Prospects, especially in real estate, identify more closely with businesses who have established themselves as part of their communities. This is because real estate agents are relied on to be experts in their community, especially for those who are relocating to a new city. Agents need to know what each neighborhood can offer potential home buyers.
Google+ Local is a powerful tool for small businesses targeting local customers because it combines customer reviews and local search into one platform. Google Places was recently replaced with Google+ Local – a merging of Places and Plus that serves up your Google+ Local listing in Search and Maps results on mobile devices and traditional browsers.
Yet, many small businesses still aren't sure how to take advantage of Google+ Local. How do you, as a small business owner, unlock the full potential of this tool?
Get Found
Over the past few years, search engines have started automatically applying more localized filters to users search results. These localized filters are apparent by the search results that appear on the map to the right of the "google+ box" results, when executing a search. Listing and claiming your business properly with Google+ local is the most important step to improving your local search rankings.
Google+ Local needs some special attention to be effective. Google wants to provide searchers with the best results so focus on making your page as informative and appealing as possible. Pictures, custom business descriptions, and videos are just a few of the ways Google+ Local listings stand out from the others. For a good Google+ Local crash course, check out this article on Search Engine Watch.
Get Friendly
Today's best organic search engine optimization techniques require you to meet your neighbors. And everything you do, both online and off, can be leveraged for SEO. Are there any local events you can participate in/contribute to that will help with your local branding AND build a few links to your website? That coffee shop will improve its search rankings when it posts blog items about the pizza shop that moved in on the corner, or about the new bookstore up the street. A neighborhood with local businesses that link to each other create a rising tide that lifts all their boats. The more, the merrier!
When you live and work in a local area, social media is a fantastic way to connect with your community, especially when you have a claimed Google+ Local profile. Post updates about what is going on in your store, share other local events, have conversations with your customers and local leaders and more!
As a business owner, you should be harnessing the power of reviews. Executing a localized SEO strategy doesn't necessarily mean devoting yourself to blogging about your neighborhood. The best testimonials about your business have always come from your customers. Today, your customers are writing about you online, whether you know it or not, and those reviews have an affect on your Google Local rankings. Embracing those conversations and inviting them onto your site and your Google + Pages can help your business maintain its commitment to serving existing customers while discovering new ones. Real customer reviews are essential for local SEO.
Furthermore, managers and owners who take the time to resolve complaints in public can earn repeat business by building trust online. In return, they can reap the benefits of comments, tweets, and blog posts attesting to the quality of their business—all of which factor into the latest search engine rankings.
To sum up, here are the key ways that will help you maximize the power of Google+ Local:
Make sure you have a Google+ Business Page for entry into the Local space
Once its claimed, merge your Business Page with your Google+ Local Page
Update it with marked up business information + engaging content
Build rank for your Google+ Local Page by optimizing the most important ranking factors (on-site/offsite factors, social media/mobile factors, reviews)
Consistently publish value-charged content and engage with your online communities
Ultimately, when your customers live and work in a very specific community it's important to go after that location in as many ways as possible with your SEO. The stronger presence you can build online and off the better success you'll have over time.