Pangea Properties Enlists VHT Studios to Market National Apartment Portfolio Online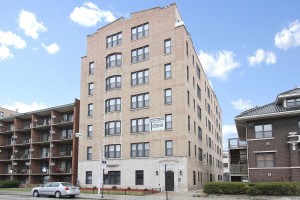 Pangea Properties is affirming what clients of VHT Studios have been saying all along: professional real estate photography is not just for marketing mansions and high-end homes.  Pangea Properties, a private real estate investment trust (REIT) and management company, has selected VHT Studios to deliver stunning real estate photographs that will provide an edge in marketing Pangea Properties' portfolio of more than 10,000 newly renovated apartments throughout Chicago, Indianapolis and Baltimore.
Pangea Properties provides convenience to prospective renters by allowing them to view apartments and townhomes online before touring them in person. The company is utilizing VHT Studios' unrivaled network of professional real estate photographers to help market this rental building on Chicago's South Side, as well as others in Indianapolis and Baltimore. See more photos at http://bit.ly/VHT-Pangea-6751S.
Pangea Properties' choice underscores the value of VHT Studios' professional photography and experience in managing multiple, large-scale photography assignments nationwide. VHT Studios has a deep bench – the largest national network of award-winning photographers – to provide high-quality real estate photography services at a moment's notice.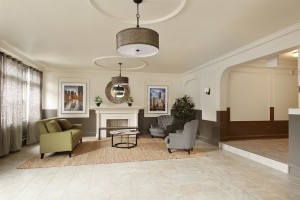 In addition, VHT's studio of image specialists ensures Pangea Properties' distinct properties stand out to potential renters.
Since 2008, Pangea Properties has invested $250 million in renovations to more than 10,000 distressed units, with a focus on making significant investments in the buildings and surrounding neighborhoods.
Pangea Properties CMO Justin Cohen says Pangea chose VHT Studios because of its expertise in managing assignments of this size.
"VHT's infrastructure ensures a simple, smooth process for Pangea Properties to get cost-effective and eye-catching photographs captured, processed and online," said Cohen.
VHT Studios eliminates the time and expenses related to finding, training and managing photographers; scheduling shoots; editing images; and uploading thousands of photos to the Pangea Properties website.
"When it comes to understanding the needs of renters, Pangea Properties gets it," said VHT Studios CEO Brian Balduf. "Their team understands that promoting rental units through high-quality, professional photography is not simply a customer convenience; the beautiful photographs attract potential renters to the properties and fill the apartments and townhomes more quickly."
Pangea Properties has a single point of contact so VHT Studios' professional photographs are processed quickly, efficiently and adhere to high standards of quality developed over 15 years in business.
Pangea Properties is among a growing number of organizations, including Google, using professional photographs to market anything a consumer would want to see before renting, booking or buying. That includes promoting restaurants, hotels, funeral homes,retail stores, college campuses, senior living complexes, yachts, salons, health clubs, medical offices and hospitals. To learn more about how VHT's stunning photography attracts buyers, email Elizabeth Cleary at Elizabeth_Cleary@VHT.com, or call 800-790-TOUR (8687).