Separating Facts from Fluff: What Big Aggregators Still Aren't Telling Agents/Brokers
It hasn't been a good week for third party aggregators, who experienced more bad news when they got dumped by both Prudential Kansas City and Edina Realty.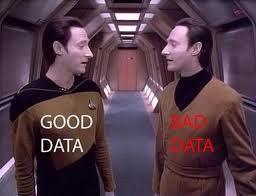 Prudential stated that aggregators "provide a poor experience for both buyers and sellers," while Edina cited "a nationwide outcry against non-broker controlled websites over data inaccuracy and consumer privacy."
Must have caused quite a stir in the war rooms of the big aggregators. They reacted by turning up the dial on their expanding PR campaign trying to mollify the brokers they've been alienating with their pay-for-play programs. Trulia said it named a Chicago brokerage manager, Matt Dollinger, its new "Head of "Industry Relations."   And REALTOR.com issued a feeble response to Edina's complaints, insisting that it's "been a good partner and (has) added value that will be missed" by the brokerage.
What REALTOR.com didn't say in its statement is that there remains some very troubling practices that brokers should know about:
REALTOR.com still adds no-follow tags and internal redirects to every link back to a broker's website.  The result of this practice is to confuse the search engines as to who is actually the authoritative source of the data. REALTOR.com is counting on the fact it can get ranked higher in Google search results (where the majority of buyers start their real estate researches), grabbing a buyer before the broker has a chance to, then selling that buyer back to the broker or agent at a very high cost.
REALTOR.com sends leads to competitive agents/brokers. Unless you are willing to pay REALTOR.com an exorbitant fee, any consumer interest in a broker's listing will go to a broker/agent that paid the most, not the broker/agent that has the listing. While Realtor.com doesn't actually name the broker/agent they send it to (as do other vampire aggregators like Zillow and Trulia) it's still the same anti-consumer, anti-seller practice. This hurts a seller because it drives any interest in their property not to the agent/broker with the most knowledge about the property (which is what buyers/sellers want), but to an agent/broker that may have never even seen the property before. Or worse yet for the seller, the agent/broker who gets the lead may have a competitive property for sale down the street which they'll steer the buyer to instead.  None of this behavior is ever disclosed to the consumer, or seller.
REALTOR.com adds competitive product advertising to a broker's listings. If a brokerage also happens to have a title, mortgage, or insurance company, they must pay REALTOR.com an exorbitant fee just to advertise them on their own listings. All of this increases the cost of doing business for a broker.
You effectively give up your copyright on anything you send to REALTOR.com.  Like other aggregators, the website's operator, Move Inc., requires you to "grant to Move an irrevocable, perpetual, non-exclusive, fully paid, worldwide license to use, copy, perform, display, and distribute the Content and to prepare derivative works of, or incorporate into other works, the Content, and to grant and authorize sublicenses (through multiple tiers) of the foregoing. Furthermore, by posting Content to any public area of the Move Network, you grant Move all rights necessary to prohibit any subsequent aggregation, display, copying, duplication, reproduction, or exploitation of the Content on the Move Network by any party for any purpose."
The legal gobbledegook means that REALTOR.com can do whatever it wants with the content, including re-licensing and selling it to whomever it pleases. Once you agree to send your listings to REALTOR.com, you effectively lose all control of the data, including the inside photographs of your client's home!  This is totally unnecessary to provide the service they claim to be providing.
REALTOR.com pricing has gone up over 50 percent while its market share has plummeted. The fact is that REALTOR.com is losing market share to Trulia and Zillow, yet it continues to increase its pricing almost every year! For those brokers that do decide on an aggregator strategy, REALTOR.com is quickly becoming a very tough sell.
For brokers and agents, it's a classic case of caveat emptor.  They need to be wary of big aggregators' PR efforts, which continue to be all sizzle and zero substance.