VHT Studios Names Sarah Anderson Vice President Marketing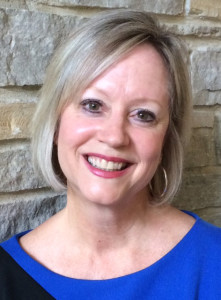 VHT Studios, home of the nation's most trusted network of top professional real estate photographers and most widely used image/video management systems, is pleased to announce the appointment of Sarah Anderson to the newly created position of Vice President, Marketing, effective immediately.
Anderson comes to VHT Studios following an award-winning career with Chamberlain Group, Inc. (CGI), a Duchossois Group company. Her background includes a variety of executive leadership positions, most recently including Vice President of Channel Marketing and Vice President of Marketing Communications and Customer Advocacy. In her tenure at CGI, Anderson built two home improvement brands to number one in the world. She brings more than 30 years of experience in building business through integrated marketing focused on the expansion of multiple brands and channels, igniting customer engagement and focusing on superior performance and highly memorable brand experiences. Anderson's broad expertise in brand building to grow market share and revenue will drive VHT Studios as it expands and enhances its suite of services to better serve brokers and agents, establishes new partnerships and increases brand awareness in other vertical markets.
"I am thrilled to have someone of Sarah's caliber and deep professional experience joining the VHT Studios team," said Brian Balduf, CEO, VHT Studios. "It's very important to VHT's future that we add a marketing executive to our leadership team who can generate results and strengthen our efforts to support top real estate professionals and market-leading firms to become even more successful. Sarah joins VHT Studios at an opportune time for the company, as we track a record growth trajectory," Balduf added.
VHT Studios has experienced double digit year-over-year growth in sales revenues, photography and related marketing transactions since 2013. More than 200,000 Realtors®nationwide have benefited from VHT Studios' photography and VHT ImageWorks video, which help Realtors® win listings, showcase their properties in the best light and get buyers in the door.
"I am honored and excited to help lead VHT's continued growth through increased innovation and excellence in brand, product and service offerings," Anderson said. "VHT Studios has built its reputation upon exceptional photography and marketing services that deliver visible results."
Anderson lives with her family in Glen Ellyn, Illinois and serves on the DuPage County Habitat for Humanity ReStore Advisory Board. She earned her Bachelor of Arts degree in Interdisciplinary Journalism with Public Relations Emphasis from Valparaiso University, Valparaiso, Indiana.