Who Do You Trust, Baby? Data problems on third-party real estate aggregators.
Consumers keep getting the short end of the stick from third-party listing aggregators.
I've noticed that some current listings are being shown as "off the market" and "not for sale" on Zillow, Trulia and REALTOR.com.  For example, here's a home in Hopkins, MN, that is currently listed at $199,500 on Edina Realty's site.
But on all three of the big portal sites (screen shots below), the same property is shown as off the market.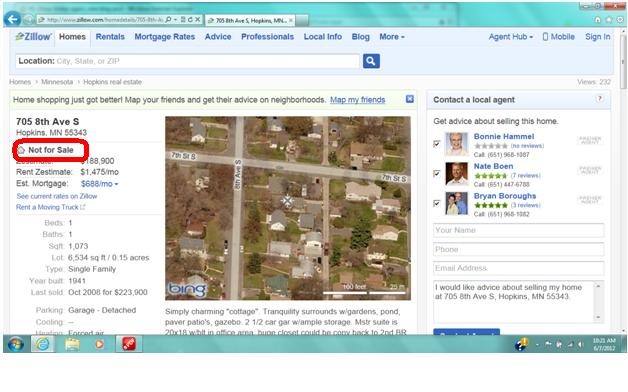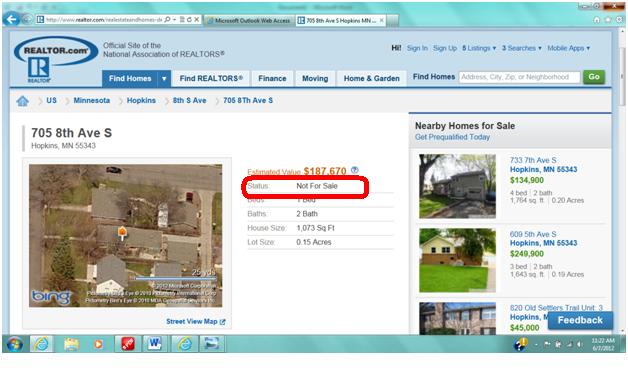 It goes to show just how dependent third-party portals are on the brokers' giving them their listings to make their sites useful.
Edina Realty recently turned off syndication to third party aggregators because third party sites don't have a way of ensuring accuracy and keeping property listings updated.  As a result, on Zillow, Trulia and REALTOR.com, homes are listed for sale that aren't really for sale, and homes that are for sale are shown as off the market.
When you combine this issue with wildly inaccurate home valuations and misleading agent contact information, there's a whole lot of consumer confusion going on.   A buyer who calls a brokerage because they saw a property for sale on Zillow winds up disappointed when they find out it sold months ago. The buyer doesn't understand (or really care) whose fault it is – they're just inconvenienced.
Third party aggregators claim they're trying to help publicize listings but they wind up making the whole industry just look bad.
No wonder press articles such as these in the Baltimore Sun and the Memphis Daily News are talking about how these data problems are undermining consumer confidence in online real estate sites.